As a designer, I participated in Fashion Week twice, if you can call it participating – my jewelry was on the runway but as jewelry designers at Tel Aviv's Fashion Week are considered merely a nice decoration. All I could do was to sneak into the show tent and, standing in the very last row, snap a photo to upload to Facebook, which somehow is considered the real thing in the business world.
This time I was invited as a blogger and it was a real treat. The party was great, the view from the first row was excellent, and when your art is not being paraded on-stage everything is much easier and more enjoyable.
Delicious wine, thin and beautiful, but sad-looking models, wonderful music, New Balance shoes (still my favorite brand because some of its shoes are still manufactured in the United States) walking back and forth on the catwalk in fantastic colors. In a natural-looking connection with the clothing on display.
The shopping mall surrounding us on all sides sparkled and glittered, and it was though we were all movie extras in one large and glamorous commercial.
Works of 37 students were displayed on the catwalk – it is not at all easy to curate such an ensemble into one coherent presentation, even more so when the show is sponsored under the umbrella of three separate commercial giants.
Although the students were supposed to be the main show, they seemed to have taken a backseat to the many sponsors who wandered ahead of them. The pieces went by without any way of knowing what belonged to whom.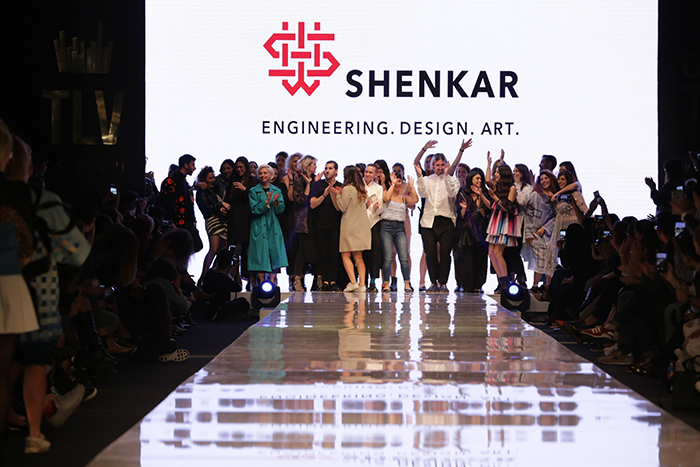 The public sector has abandoned culture and now only generous commercial sponsors are available to support the arts. Art or, in this case, fashion can only lick its wounds and pretend for one week that it can survive in this economy.
It seems that this year the students were not alone in this commercial struggle. A variety of sponsors joined the veteran designers on the display boards scattered among the flashing neon signs in the mall.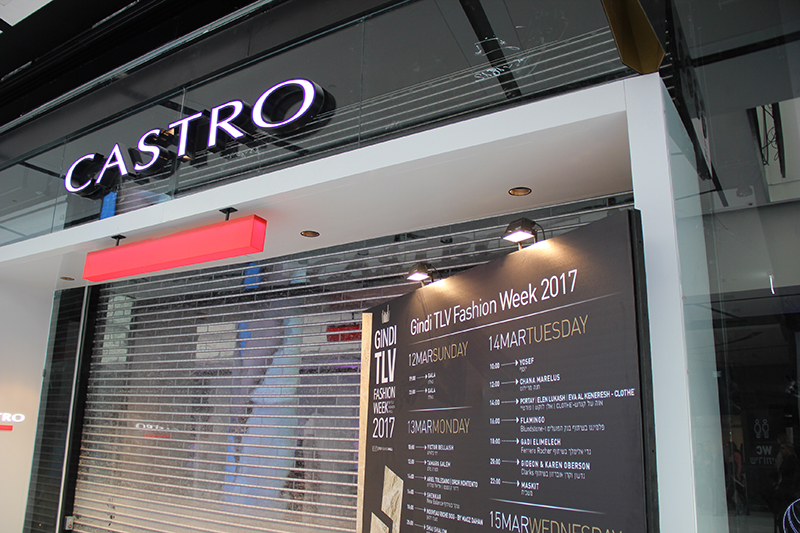 The fact that there are many talented designers in Israel is not due to luxury and prosperity. We are the result of what is lacking in the industry and exist due to the strength of our survival. Anyone who wants to stand out from the crowd must produce what our suppliers lack in materials and do not produce.
A brief search online showed me that it is not easy today to be a student. When I was a student, we were supposed to study and create art until the end of our fourth year. Today, it seems that students must already have a cohesive vision for their future and an effective online presence.
Nevertheless, and in spite of my bitter cynicism, it was indeed an impressive and enjoyable show. Here are some of the items I particularly loved and the students who were fast typists provided me with some personal insights into their projects:
My project focuses on fencing- a costume that covers the wearer from head to toe and nowadays has no distinction between male and female athletes. During the Victorian era, the fencing master had a special armor patched with a heart that was meant to show the fencing trainees where to aim at. This unique garment was my starting point for a collection that focuses on vulnerability and tumbling defenses. The word "Touche" touch in French, is declared whenever a player strikes his/her opponent but when we think of touch usually we imagine tenderness and romance. The heart necklace is a 3D printed replica of an anatomical heart model created in the 19th century for doctors.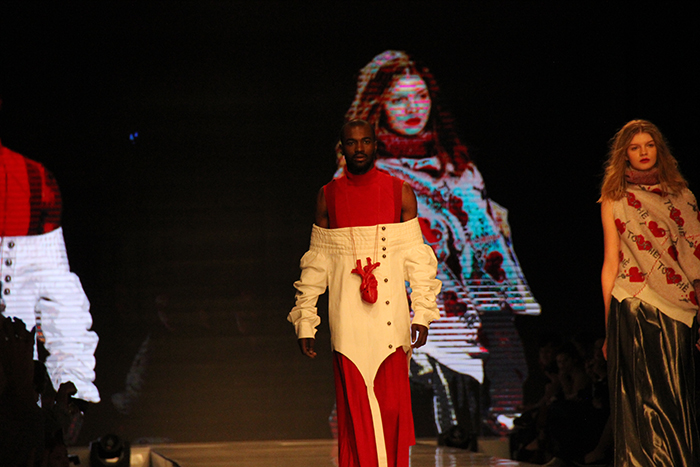 During the 17th century women used to sacrifice comfort to look fashionable and whilst the corset gave the female upper body a fluttering look it come at a cost to women comfort. I designed a solution by using modern materials to keep the flattering look without painful experience. A flattering look that enhances the female upper body and give confidence and comfort.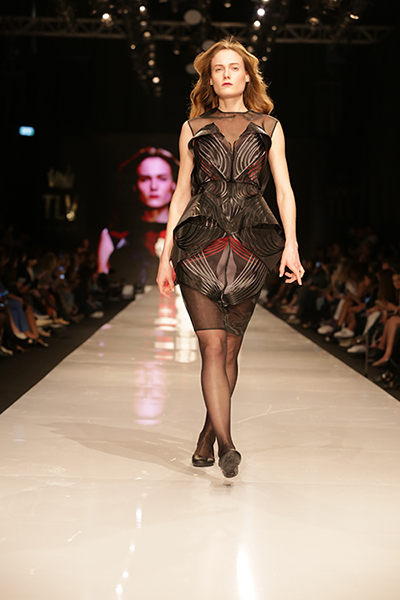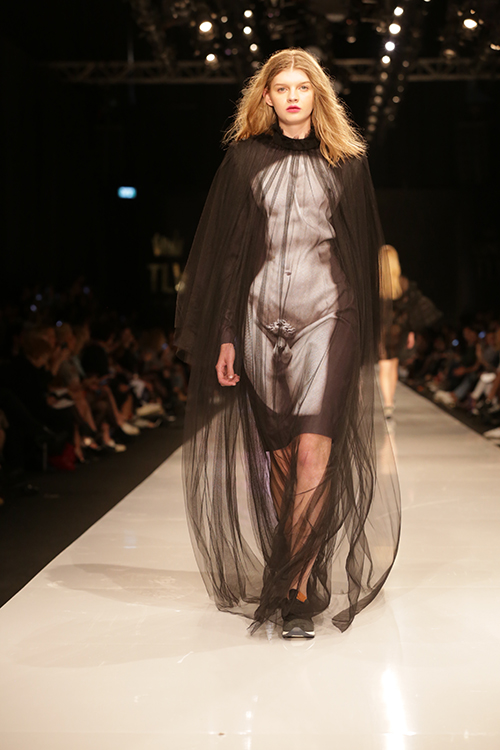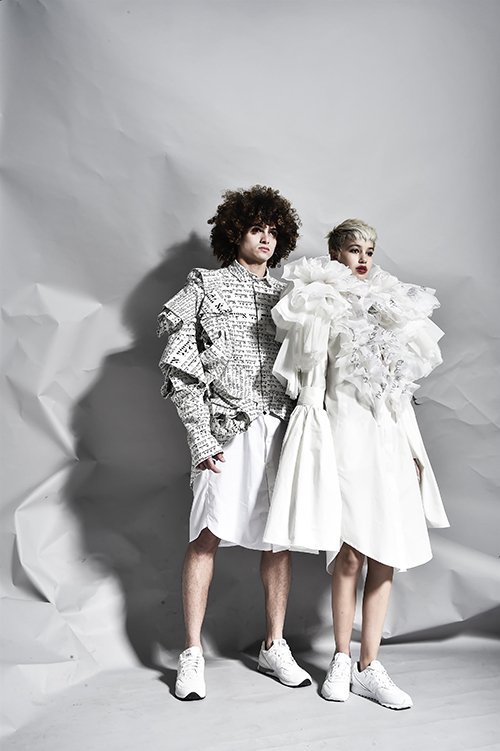 My project was inspired by NASA'S space suit soon to be made for the first landing on mars. Almost all of my design are androgynous, i design for women and men equally with no sharp reference to the gender of the wearer. Androgyny and equality are so important for especially this era because of the dramatic political changes we are going though, and i feel it is most important for our generation to protest and bring up these problems and answers through our art and design.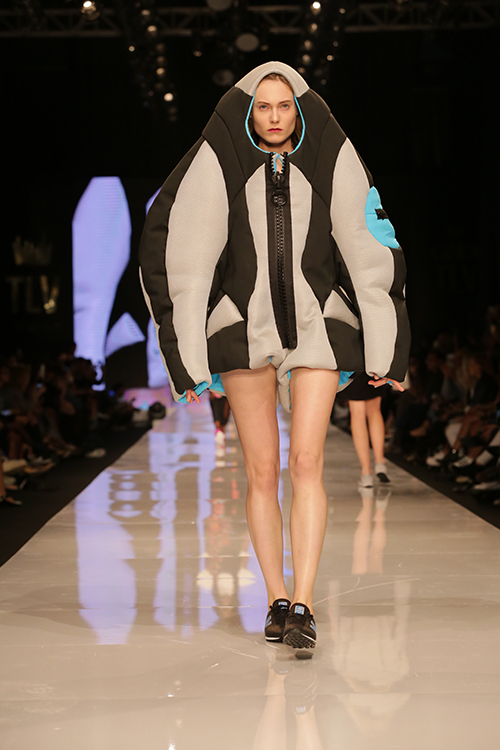 This post is also available in: עברית (Hebrew)