The Autor Contemporary Jewelry Fair in Bucharest has been on my radar for a number of years. On the one hand, Bucharest is hardly a hub for contemporary jewelry. Conversely, talented production people and colleagues who have been shared their successes with me, and I had a feeling that Bucharest must have more to offer than casinos and shady nightclubs. this year I finally got the chance to spend 3 days in Bucharest exhibiting at Autor show.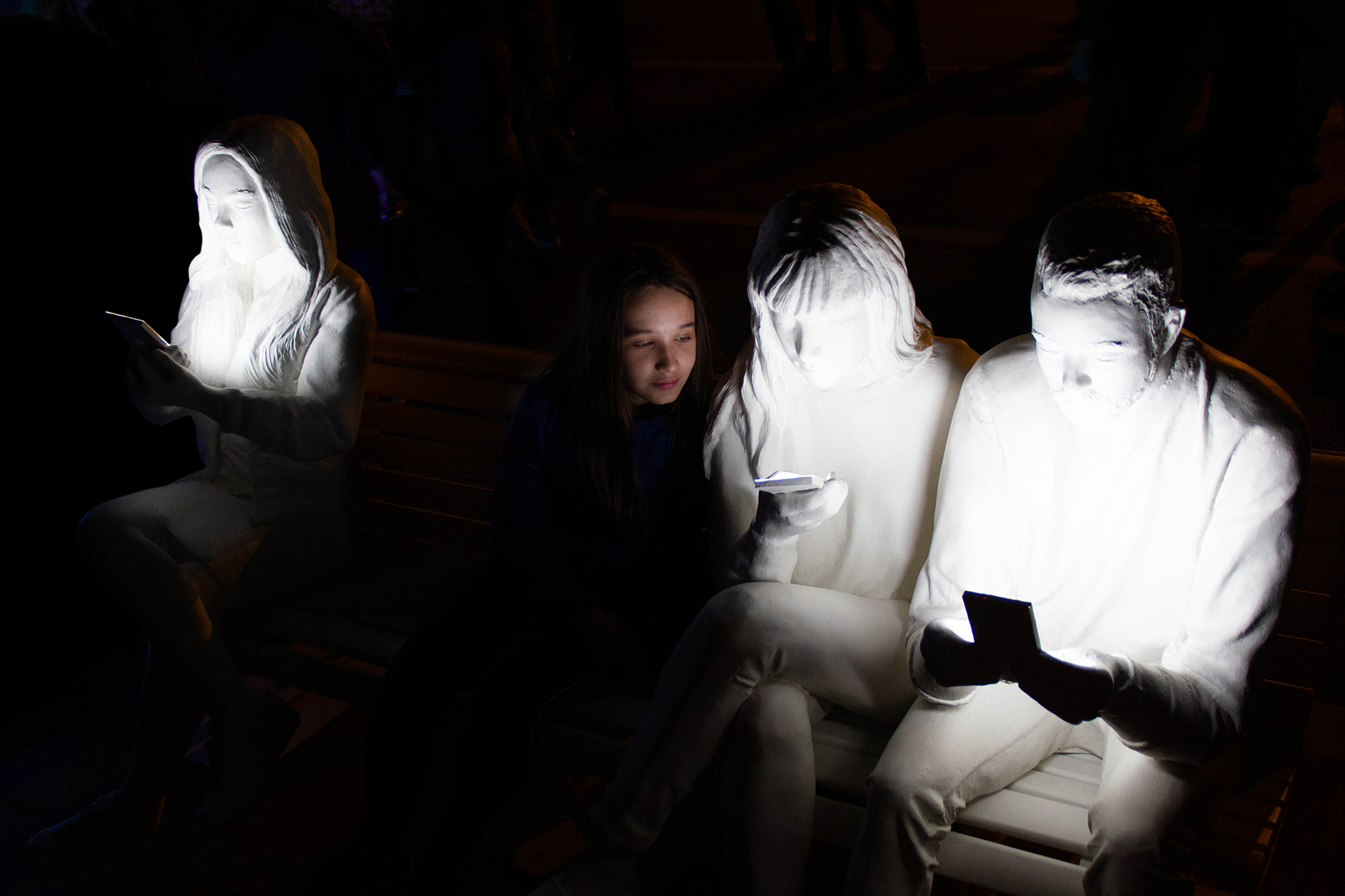 To everyone who told me how great the cheap shopping is, you should know that even the locals want to know where the great deals are. The shops on the most touristy street are mainly pizzerias, second-hand shops, churches and bookstores. Romanians are truly People of the Book, mainly because under communism there were only two hours of electricity every night and Romanians had no other options except to read. Most of the locals I met spoke English, were impeccably polite and educated, the streets were safe and pleasant for an evening stroll and the Spotlight Festival lit up the buildings until midnight.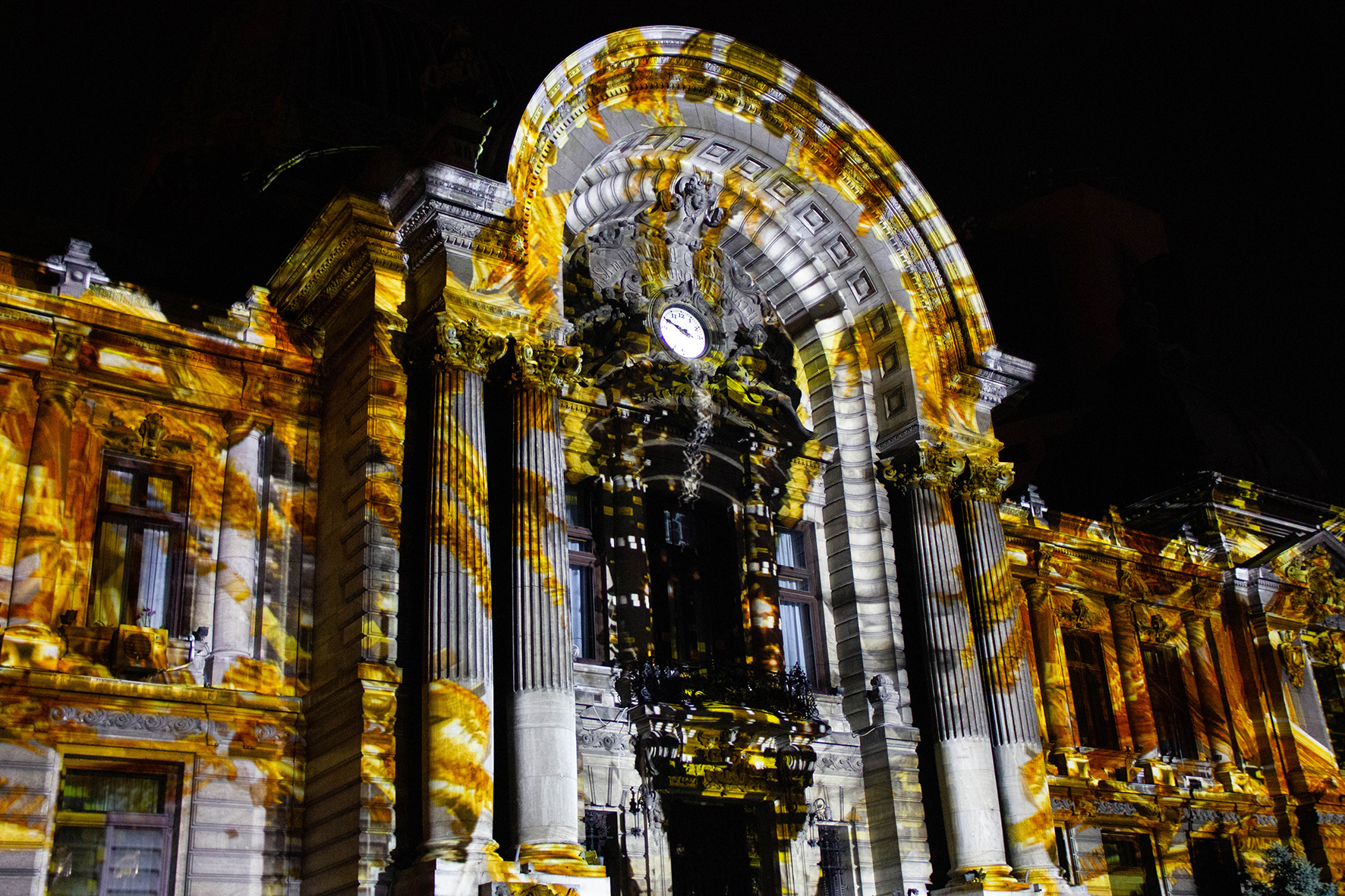 Bucharest is not a city you fall in love with at first sight – it takes a good three or four looks to begin to love the city.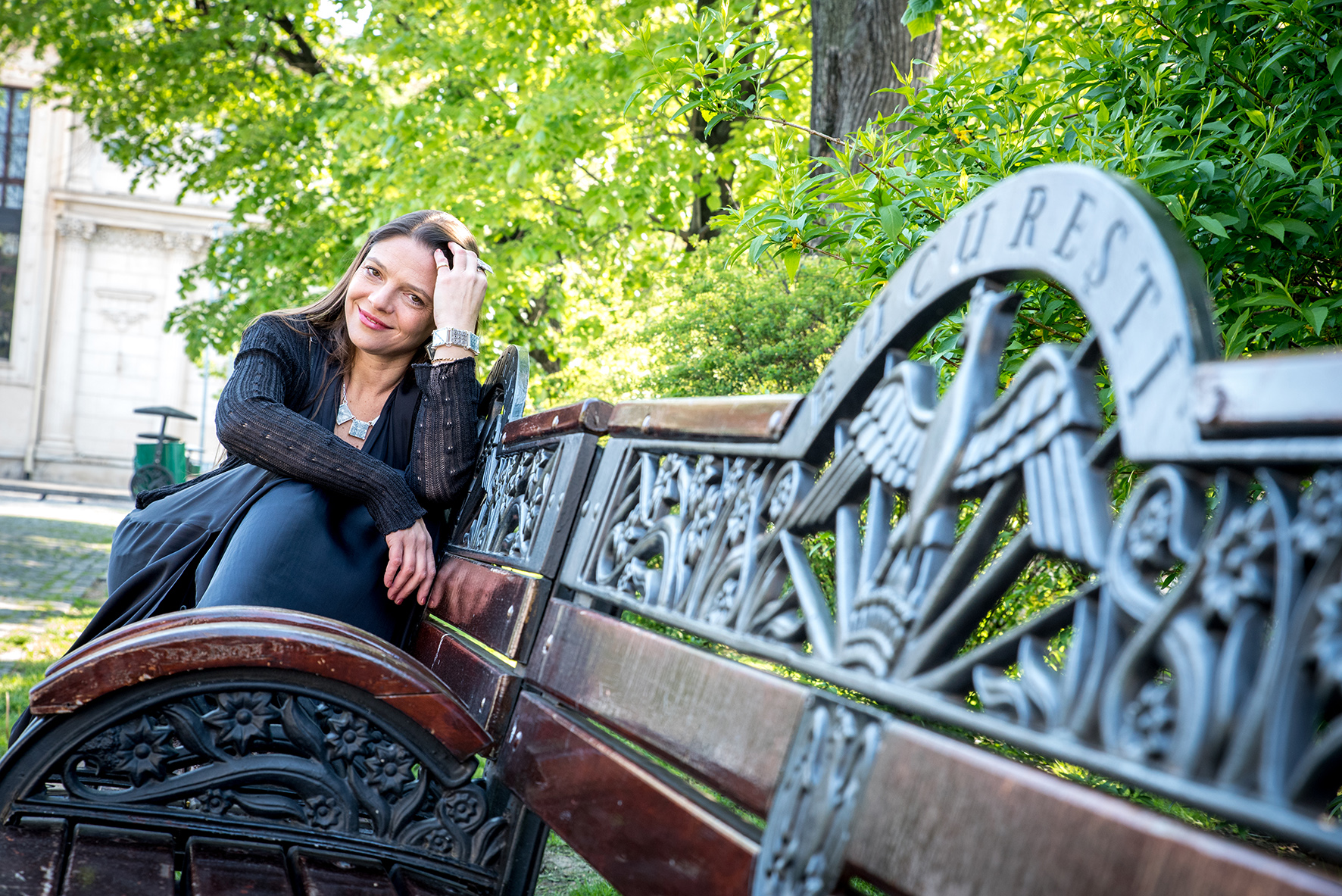 Autor started with a great party and from there we continued on to a traditional Romanian dinner at La Copac, a restaurant hidden behind a yard and fence in a garden. Every great restaurant is a hidden gem. If you want to know where to eat, you should check Google Maps for green spots and assume that there is a restaurant hidden there. The designers at Autor were talented and my neighbors at the fair were very nice. I'm glad I had the chance to experience the city through the contemporary jewelry fair and its visitors.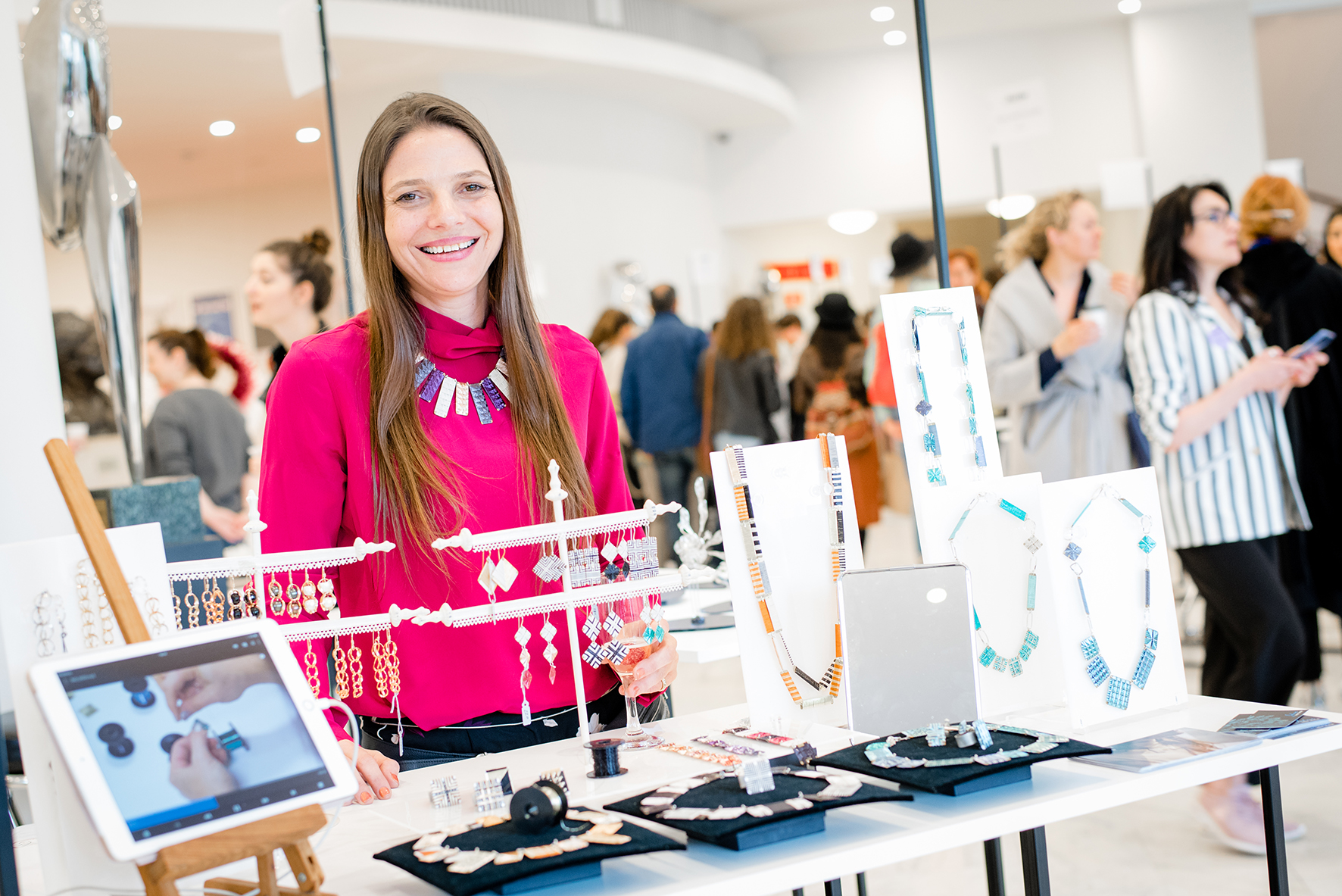 I had the pleasure of meeting a talented, semi-local photographer named Monica, who relocated with her husband from Austria to Bucharest. It's very hard to catch Monica without a camera, and she's so inquisitive and fascinating to talk to. On the final day of the fair, we set out to create a series of photographs to depict the true nature of Bucharest. A word to the wise: All the information on Bucharest in this post I collected from conversations with fascinating and charming locals. The information in Wikipedia might be more accurate, but you know that a good story trumps fact any day.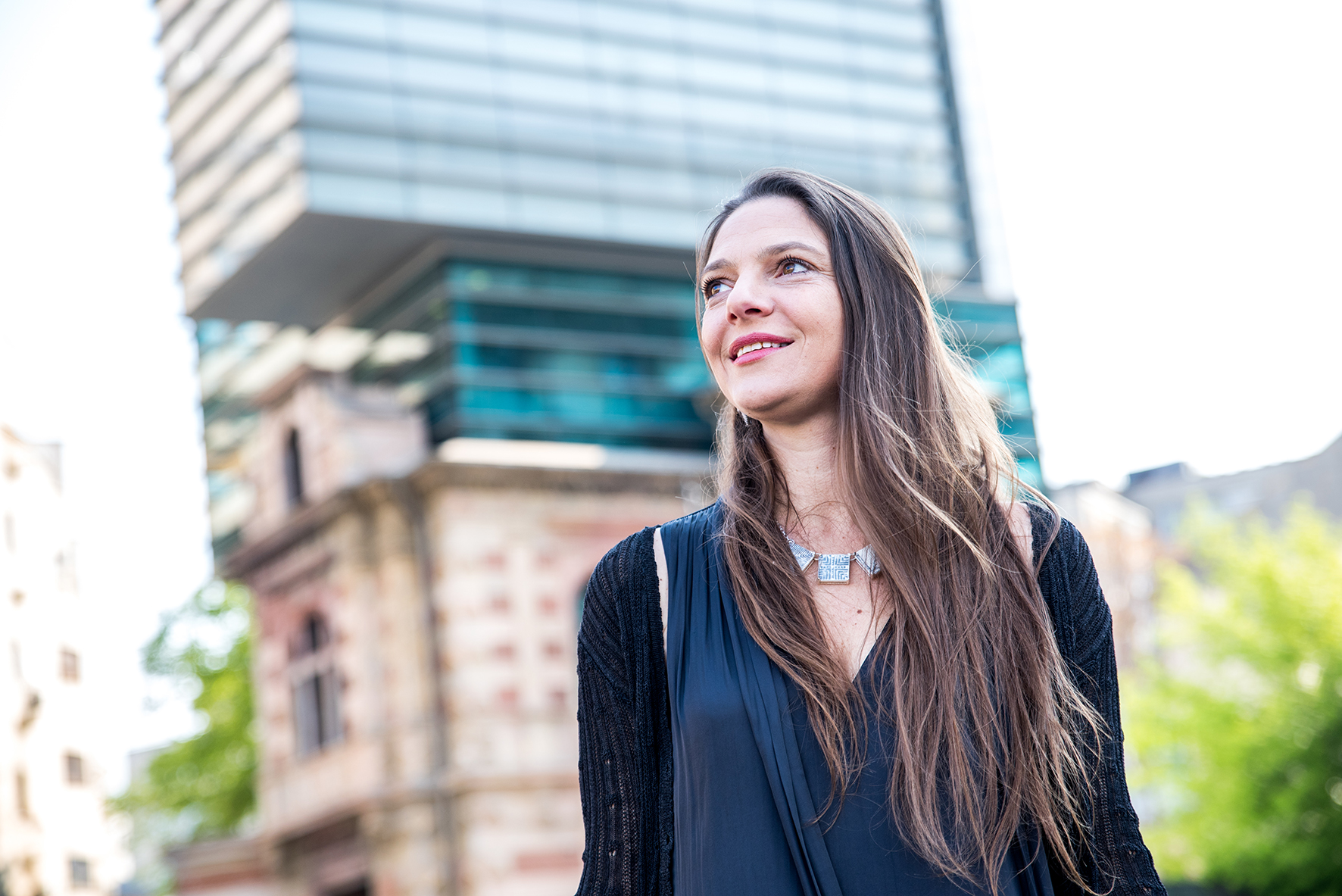 The archaeological remains of old Bucharest can be viewed through windows from the main street. A German city was built atop the original settlement and destroyed the original city.  The main street is called Lipscani and was named after the city of Leipzig due to its central commercial importance in the Middle Ages. Today, the Old City is lined with restaurants, bars, and shops with prices that are slightly higher than the prices in Israel. The locals say that the Old City was once filled with gypsy caravans and to improve tourism, the caravans were removed and replaced with entertainment venues preferred by tourists. the Old City is a wonderful place to spend time even though it won't give you a real sense of authentic Bucharest.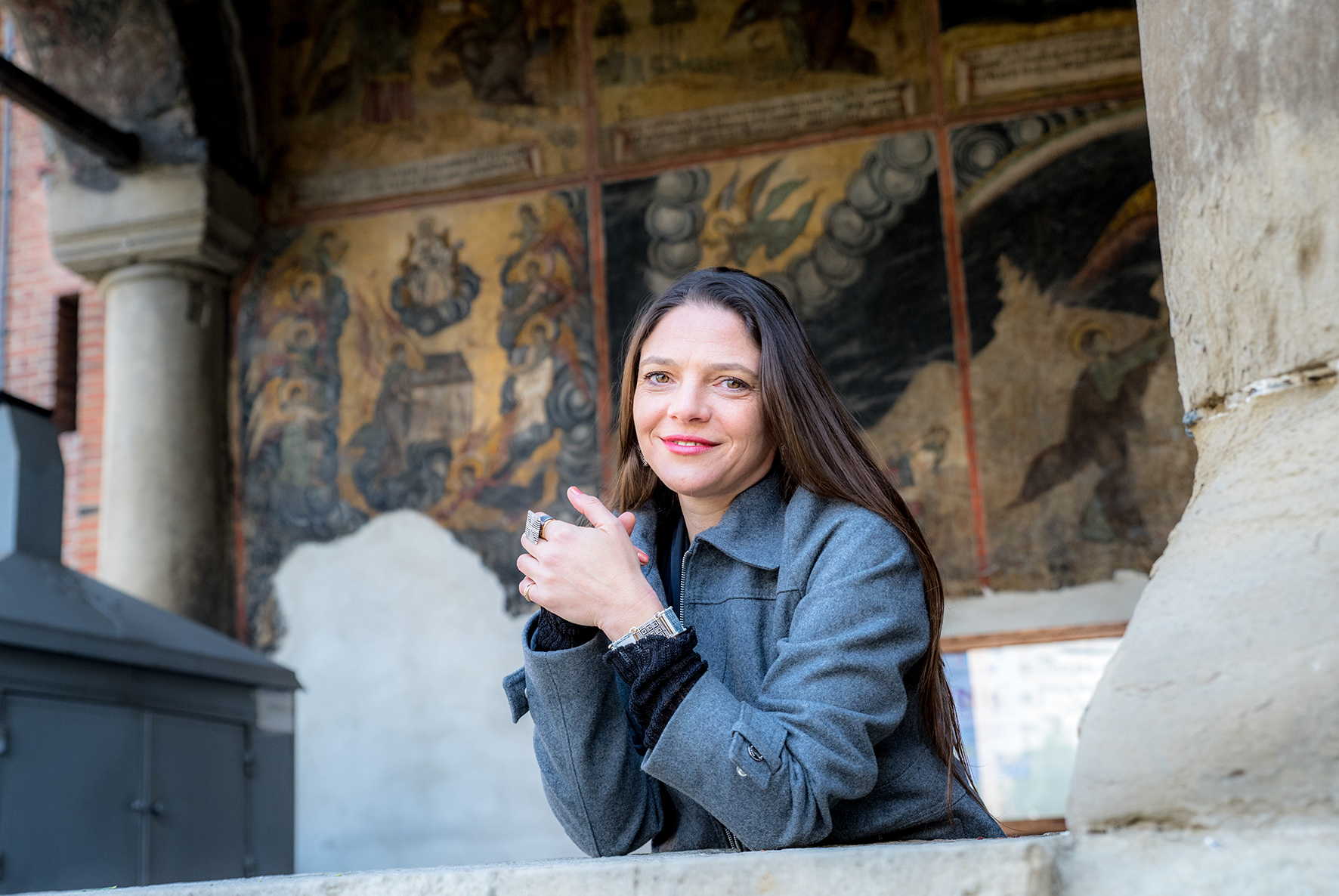 I highly recommend the café Dianei 4, which exudes the real shabby chic charm of the city. It's located in an old building that was renovated but maintains the old, ramshackle feel, including its hidden location in a garden. Just add a modern menu on an iPad, because that is how best to keep one foot in the traditional past and one foot in the 21st century.
The whole city is a mix of magnificently restored buildings alongside crumbling ruins. The reason is not that only part of the street was approved for reconstruction. The Communist Party appropriated some of the buildings from owners who were suspected of being disloyal to the regime and gifted these to friends and colleagues of the regime. With the fall of communism, often one building had two legal owners in possession of legal ownership documents. If the original owner had already passed away and bequeathed the building, there might be several families claiming legal ownership, meaning that the required investment and renovations are on hold until the dispute is settled.
At Café Klein the second floor is quiet and relaxing for a mid-morning break.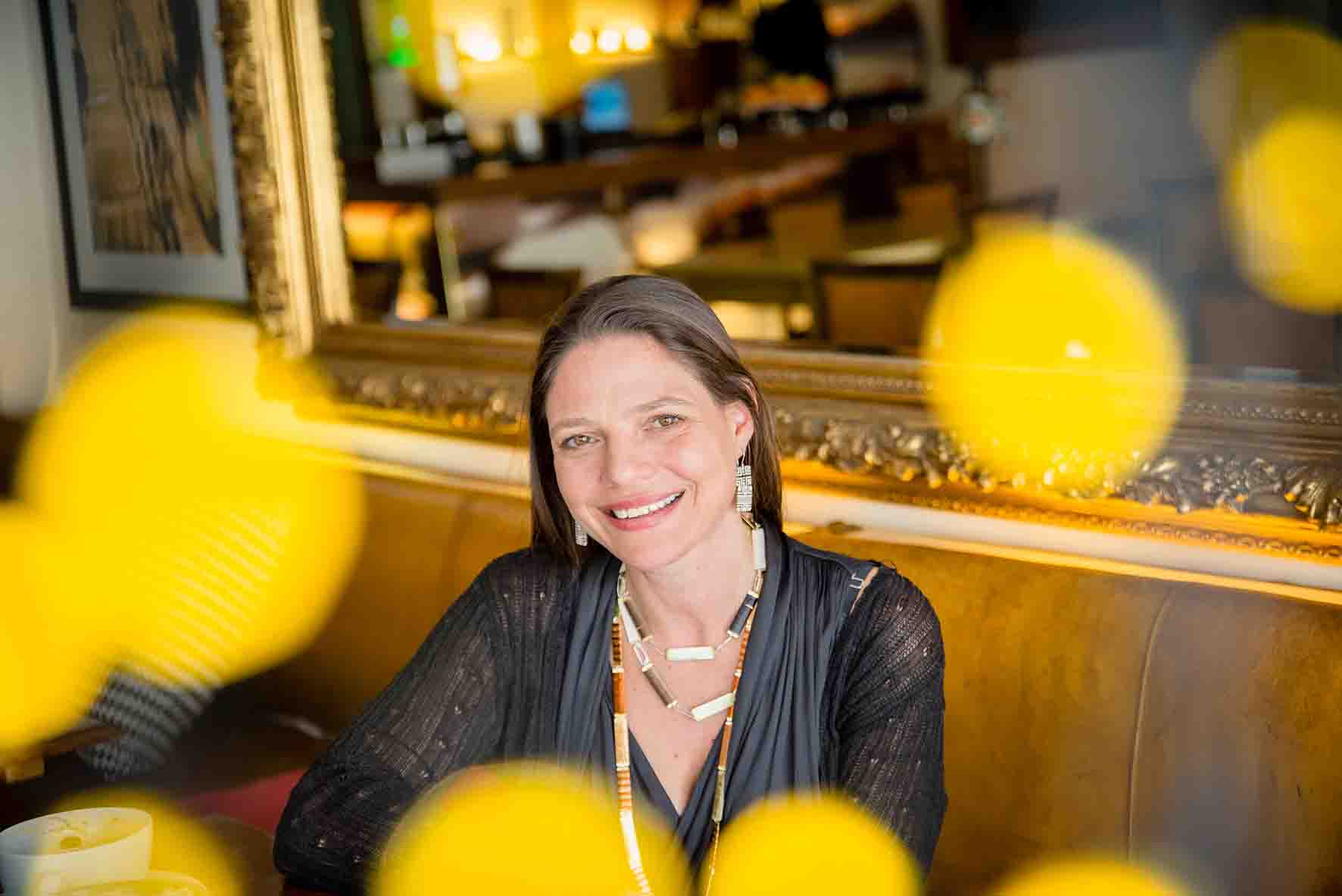 The Romanian Athenaeum (Ateneul Roman) was originally built to house the circus, but it never was used as such and currently is a spectacular concert hall. Address: 1-3 Benjamin Franklin St.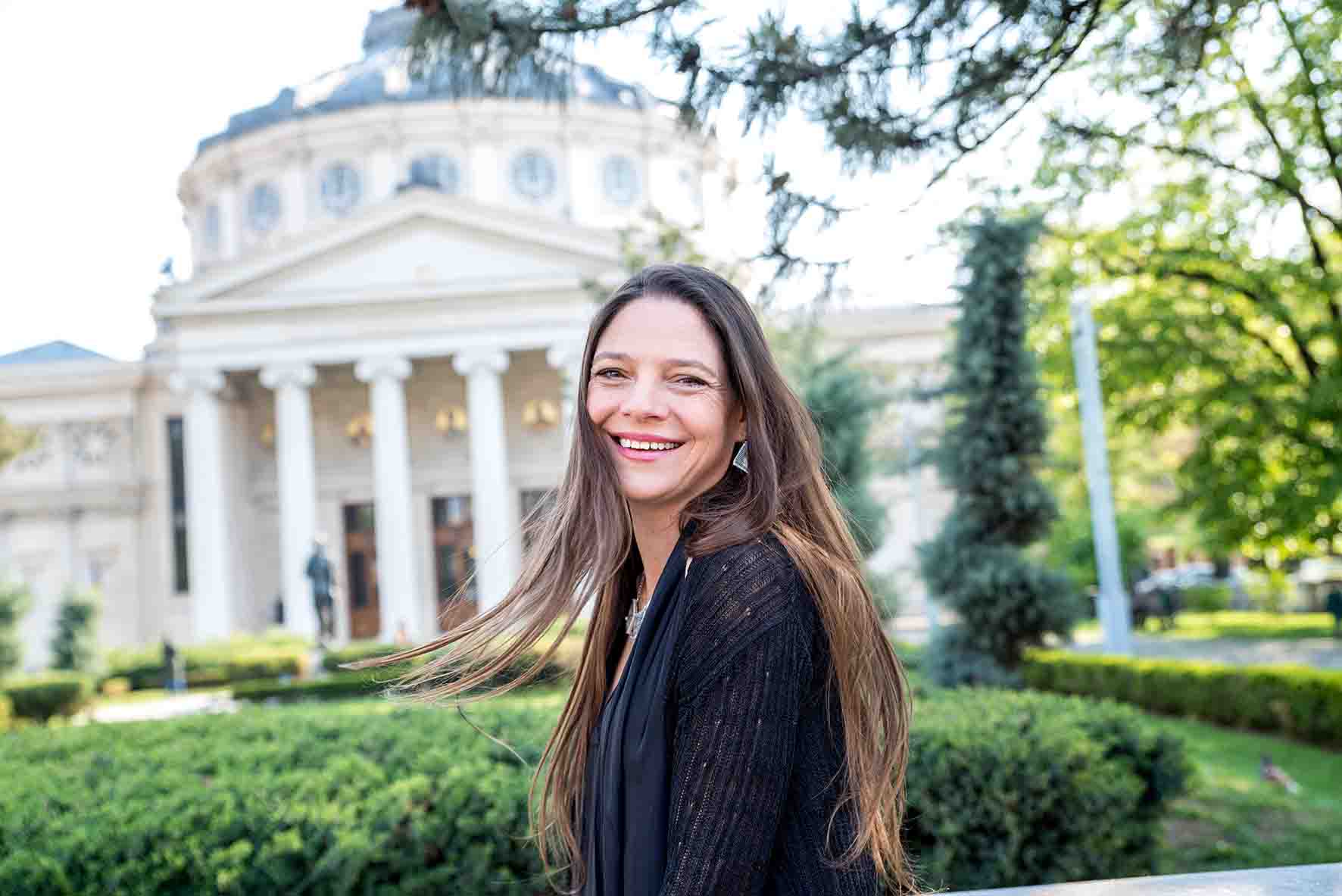 The Carturesti Carusel bookshop is famous for its spectacular interior design inside a beautifully restored 19th-century building.
The locals call the Memorial of Rebirth sculpture "a potato skewered on a stake." It was created in 2005 to memorialize the revolutionary fighters who lost their lives during the overthrow of the Communist regime and is located in Revolution Square where the dictator Nicolae Ceauşescu was publicly overthrown. Many Romanians are fiercely opposed to the sculpture, some due to its lack of aesthetic appeal and others because it does not properly illustrate the number of lives lost in the revolution. In 2012, a street artist sprayed red paint on the potato part of the sculpture, to suggest blood. The paint is so high that it could not easily be removed and has remained ever since and symbolizes the horror that was lacking in the original design.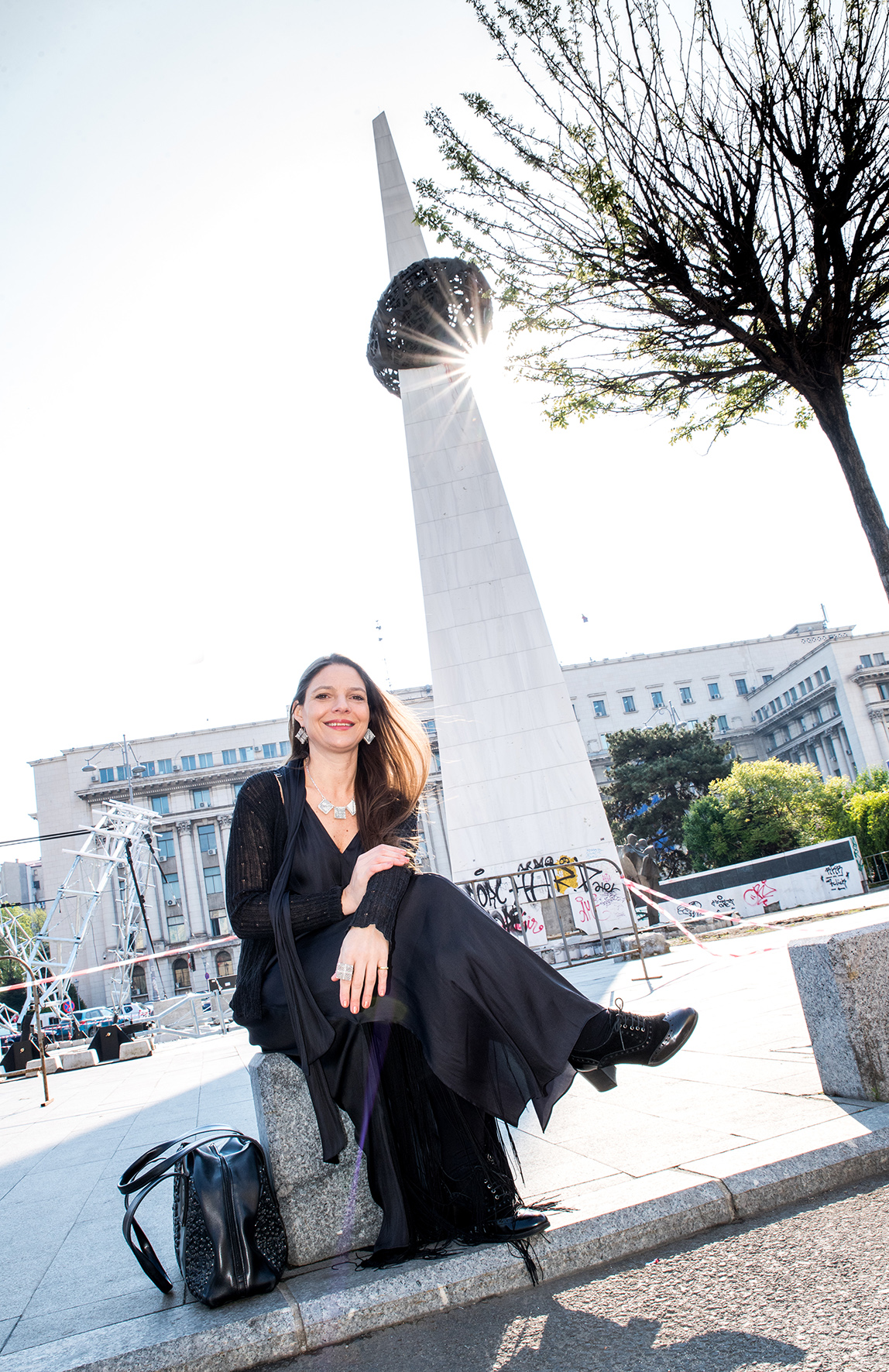 The story goes that Ceauşescu tried to escape by helicopter from Revolution Square, but was captured and executed on Christmas Eve, which overshadowed the holiday joy of religious Christians who believed that certain things could wait until after the holy day. Calea Victoriei (Victory Avenue) is considered the most luxurious shopping street in the country, the Champs Elysees of Romania. If you are an experienced shopper in other international cities, save yourself the aggravation and just enjoy the street's historical buildings and atmosphere.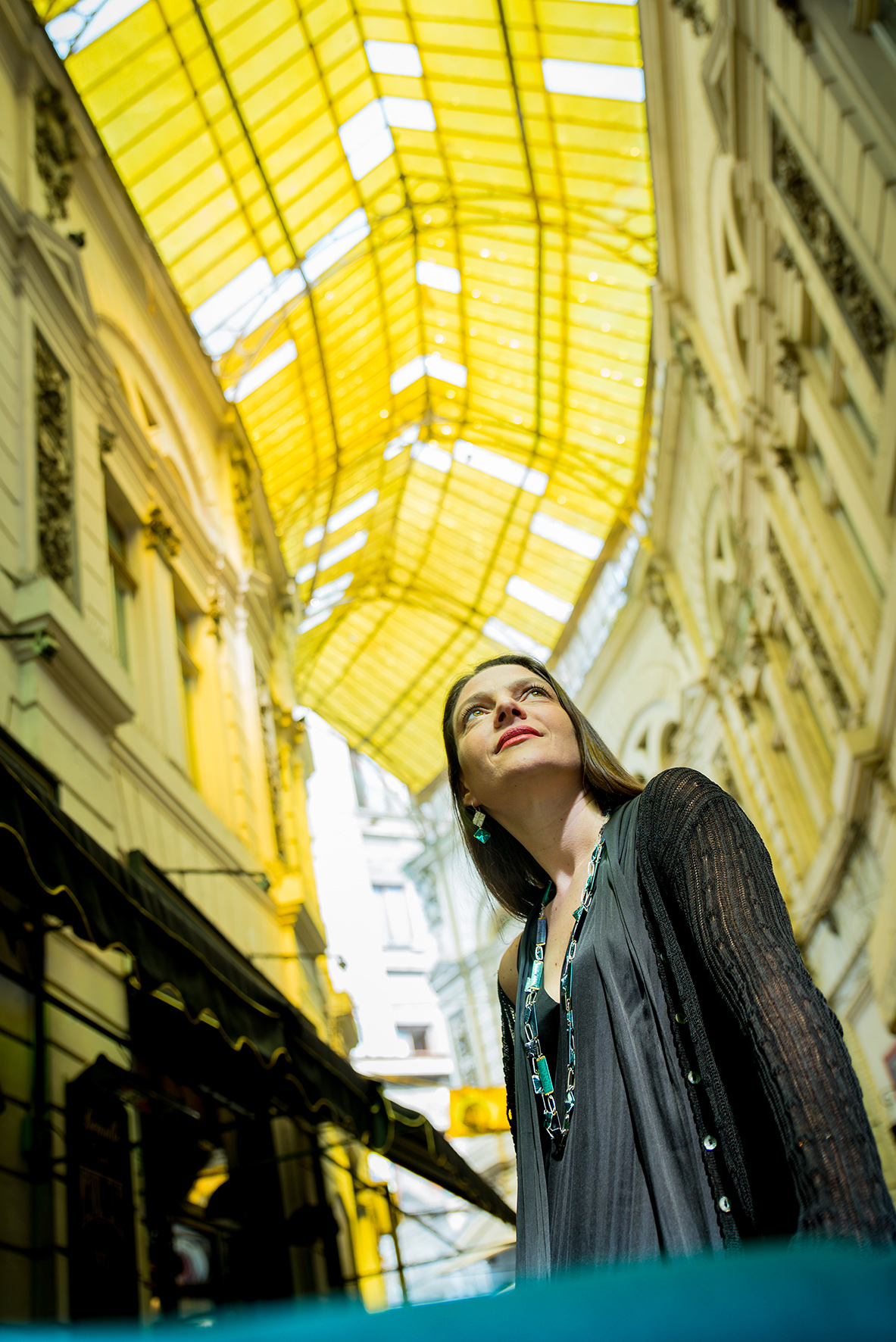 While I was wandering around with Monica, we met an Alexandra, and advisor at the auction house ARTMARK.RO, located in the Palatul Cesianu Racovita palace built during 1889-1902.  Alexandra says that Romania is a country undergoing modernization and, therefore, there are deals to be had at reasonable prices (for the market in question). She showed us antique jewelry, luxury watches and a collection of textile and wine-making machines, which were only a small number of the treasures in one room. While my local guides were most impressed by the collection was of Christian icons from Transylvania and Moldova, painted on glass and different from the traditional art of these regions, I was blown away by the impressive jewelry display.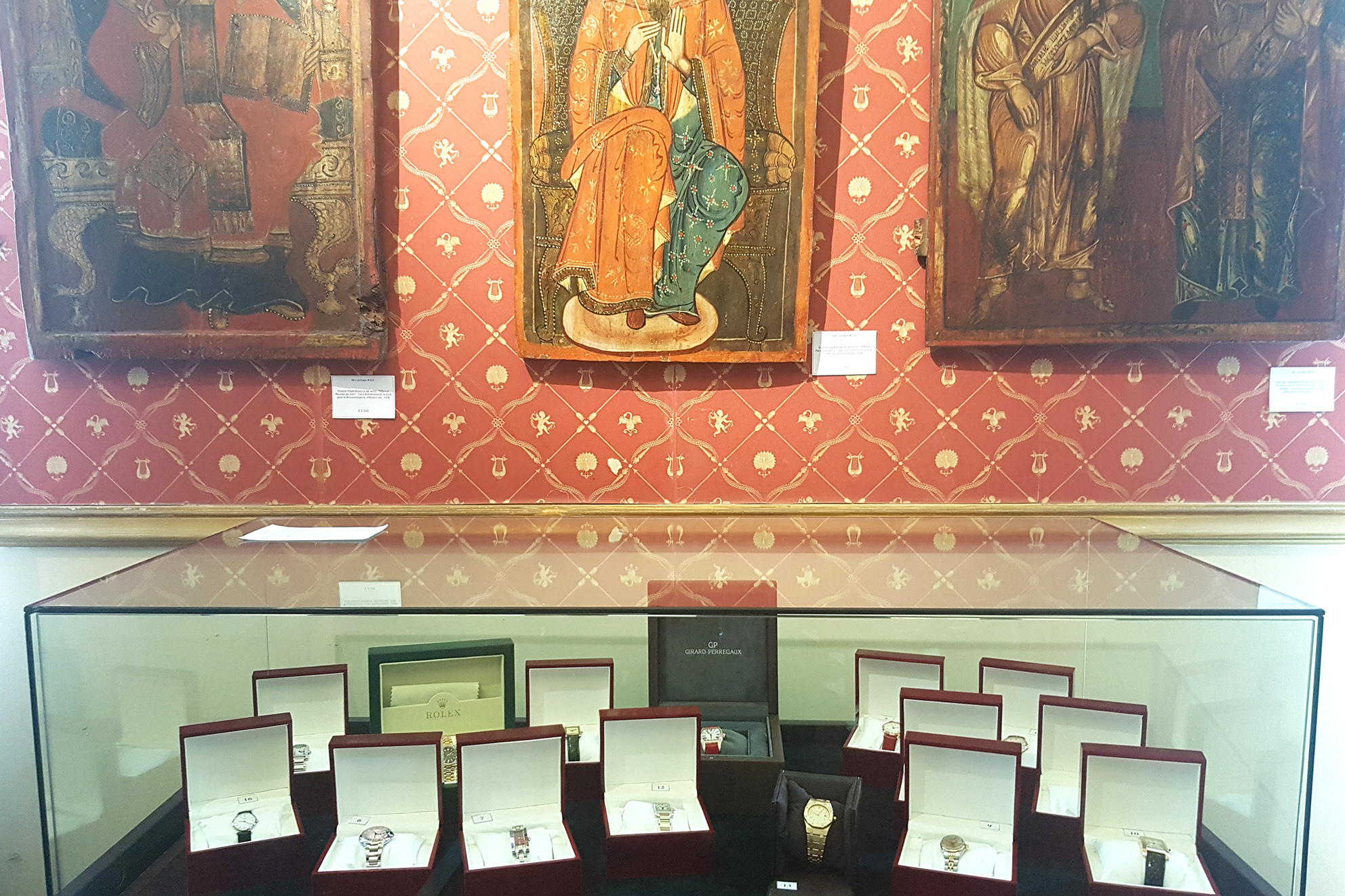 Prices of these antiquities start at 20 euros and can reach thousands of euros at auction.  Alexandra advises buyers which kind of art will increase in value and is worth the investment, but she also advises investment in pieces based on personal taste; it matters little if the value of your art increases if you hate the painting. Alexandra told us that you can participate in an auction through the Artmark website, but if she is managing the deal for the client, her bid will always prevail over an identical counter-offer made by phone. In a street close to Artmark are a number of delightful, non-touristy cafés.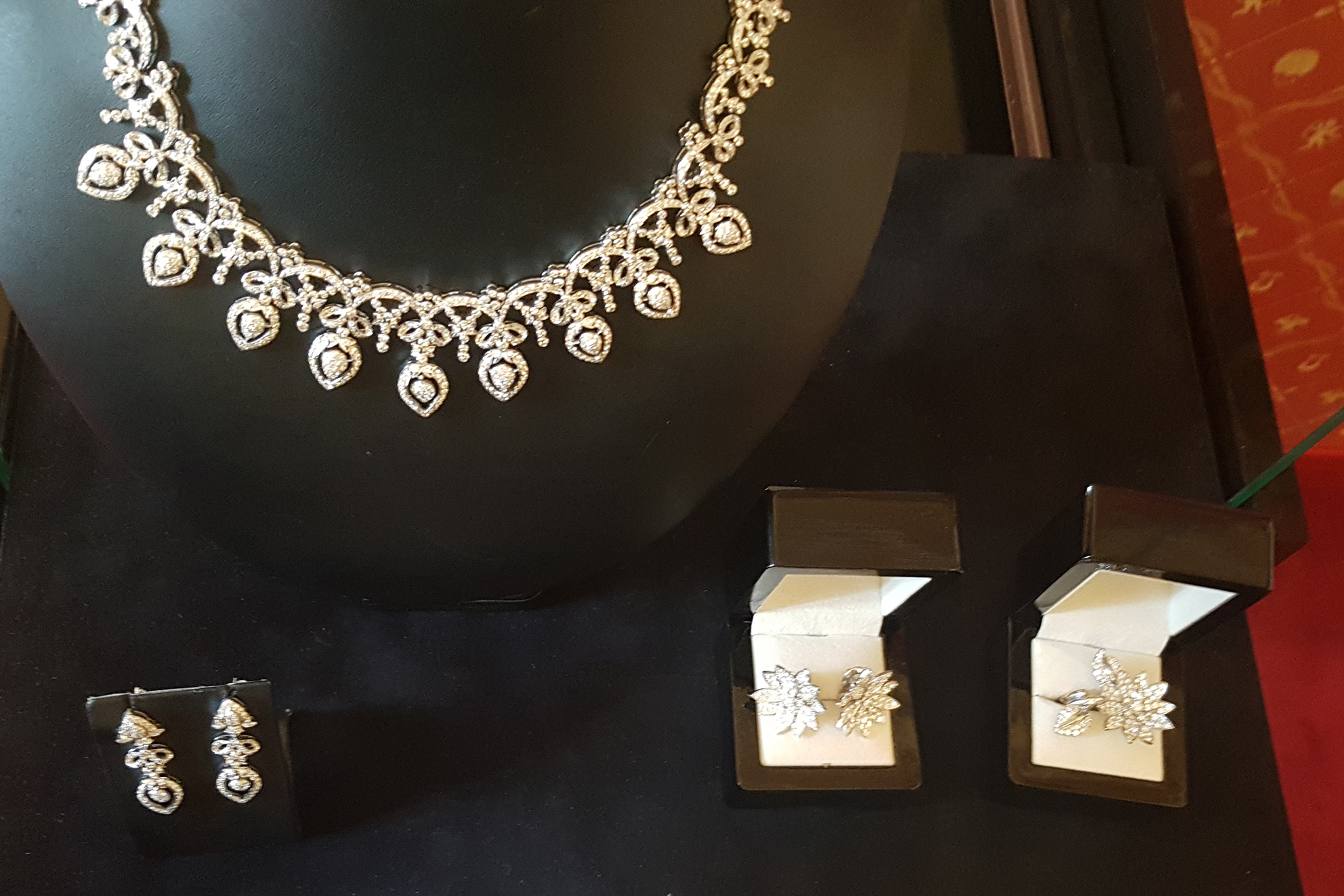 It was pure luck that I happened to be in Bucharest during the Spotlight Festival. Every evening, after it got dark, the buildings were decorated with enchanting light and music displays. Even after a long, exhausting day of work, I couldn't stop myself from walking from building to building. I sampled the different food trucks scattered throughout the Old Town for dinner and late-night snacks. Sometimes the experiences were good – and sometimes less so.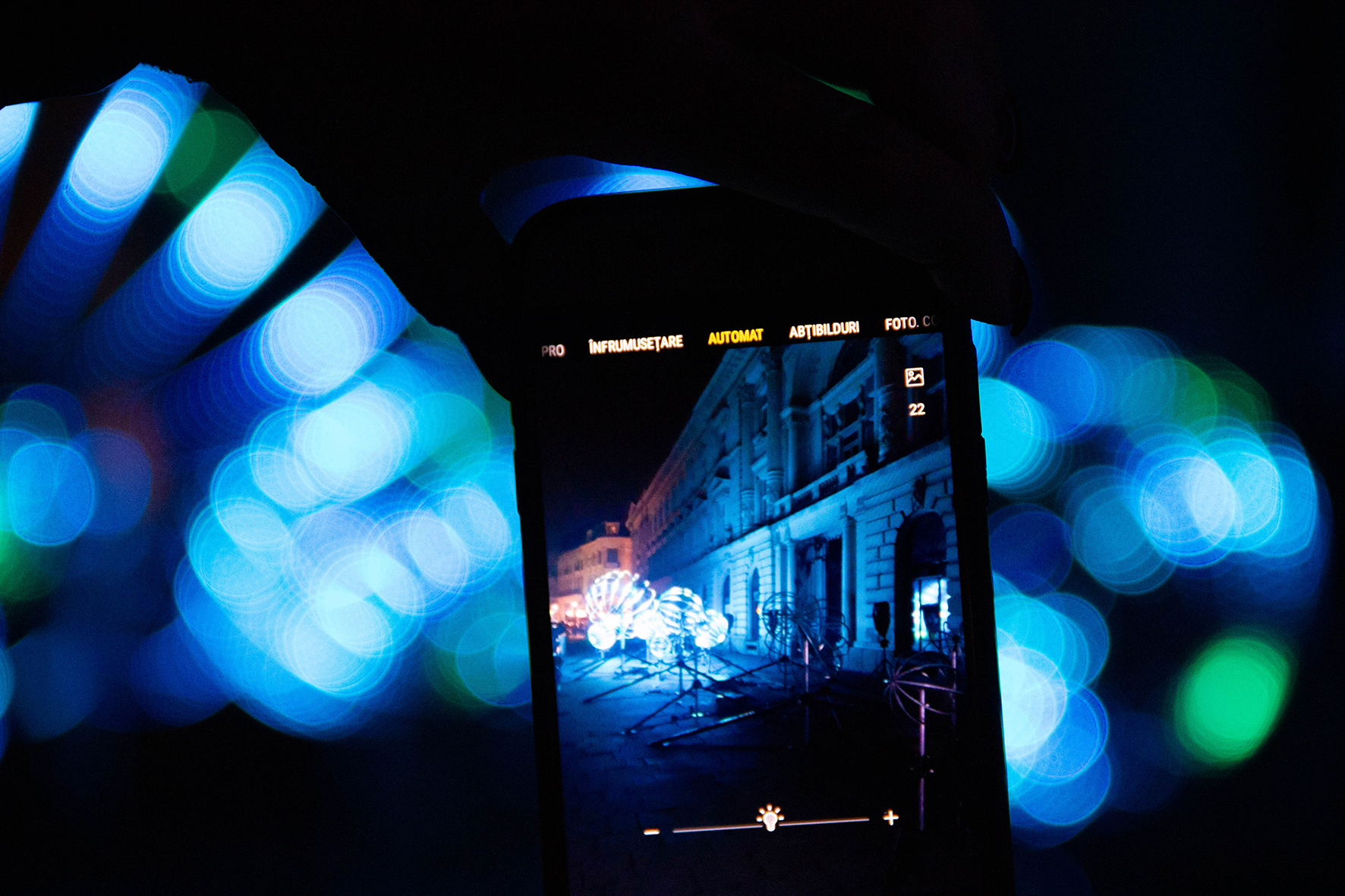 I was only in Bucharest for three days, so I didn't have a chance to visit everything worth seeing. I guess I will have to go back! I'm looking forward to my next visit. As I said, you don't fall in love with Bucharest at first sight, but very quickly the city's magic will infect you.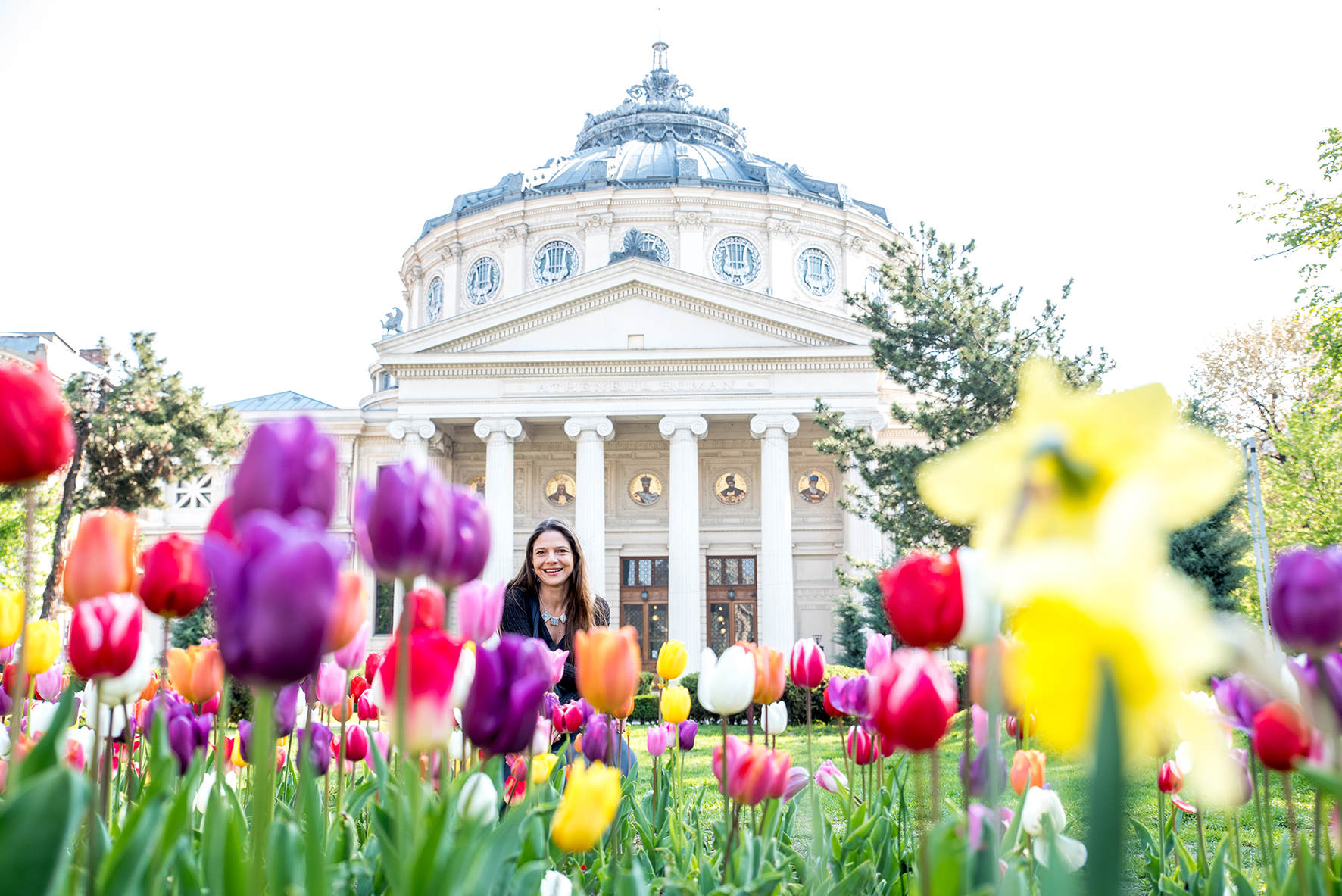 photograph credit @motographybymbn
This post is also available in: עברית (Hebrew)