Annelies Hofmeyr is a multidisciplinary artist who creates art using Barbie dolls, which she disassembles and reconstructs into thought-provoking, almost threatening, art. She calls the series Trophy Wife Barbie.
I first found Trophy Wife Barbie through her Instagram account. I have grown to adore the dolls and have watched them develop, mature and address gender and other contemporary issues. It is almost as though Barbie has grown up and developed her own personality.
The purpose of Hofmeyr's art is to accentuate the restrictions inherent in the labels that surround us and to explore gender issues in the identity of the modern woman. The works themselves invite us to consider how things might be if we focused on what we have in common rather than on the fears that separate us.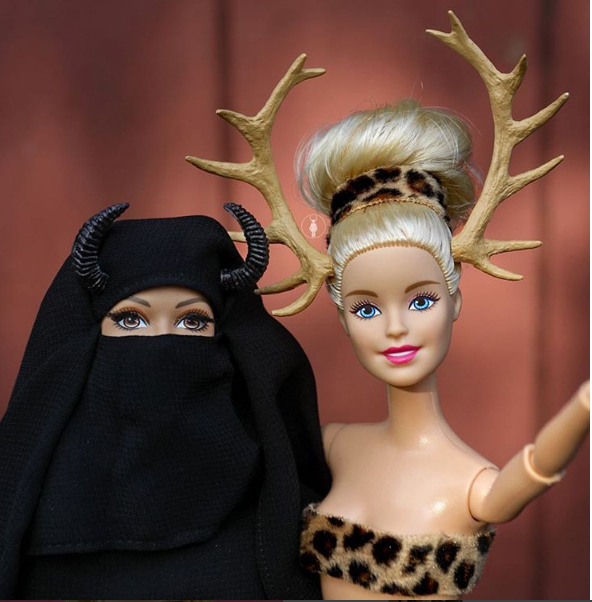 Since Barbie is a timeless, iconic figure who elicits a wide range of different emotions, she makes such a dialogue possible.
The artist herself was born in South Africa to a British mother and African father who was a gunsmith. She maneuvers her way through the world through an exploration of gender and identity issues in the belief that her art both disrupts the feeling of security of the viewers and soothes them.
This picture, for example, expresses Hofmeyr's opinion the fact that mothers are our first role models of how a mother should look.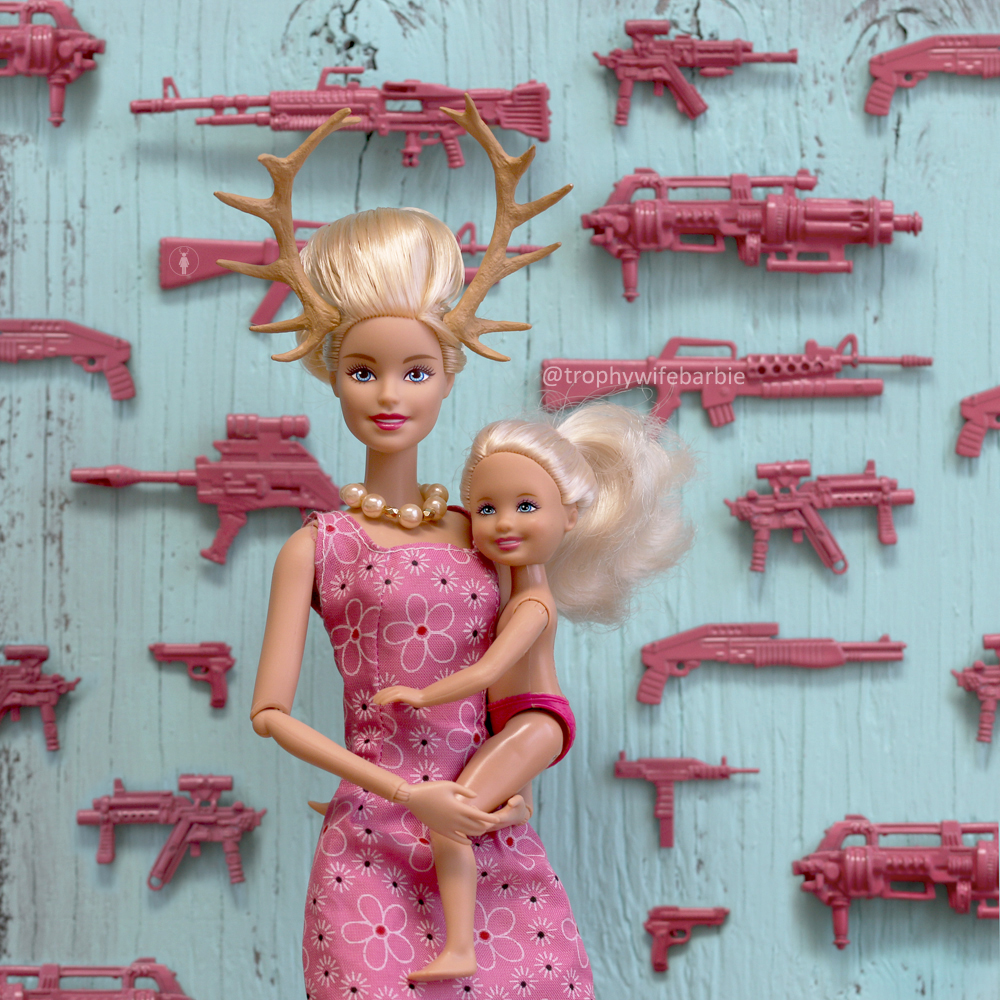 Hofmeyr describes her personal Barbie:
"A few years ago, I started the Trophy Wife Barbie project as wall art. My first work was a Barbie head topped with deer antlers, like a hunting trophy, on a wood board.
I went on to create a wearable art – brooches – out of Barbie parts and in 2015, I opened Trophy Wife Barbie, Barbie's personal Instagram account, to explore the issues at various levels. I am mostly interested in the possibility of creating dialogues, both online and offline. I believe that talking about topics we find challenging will enable us to grow and develop, and understand ourselves and those around us better.
I take the iconic Barbie doll and add to or change her to explore issues of gender and the identity of modern women, while emphasizing the restrictive labels that we use every day. The hunting trophy horns, for example, are a physical example of a label that sanctions the hunt for the perfect woman."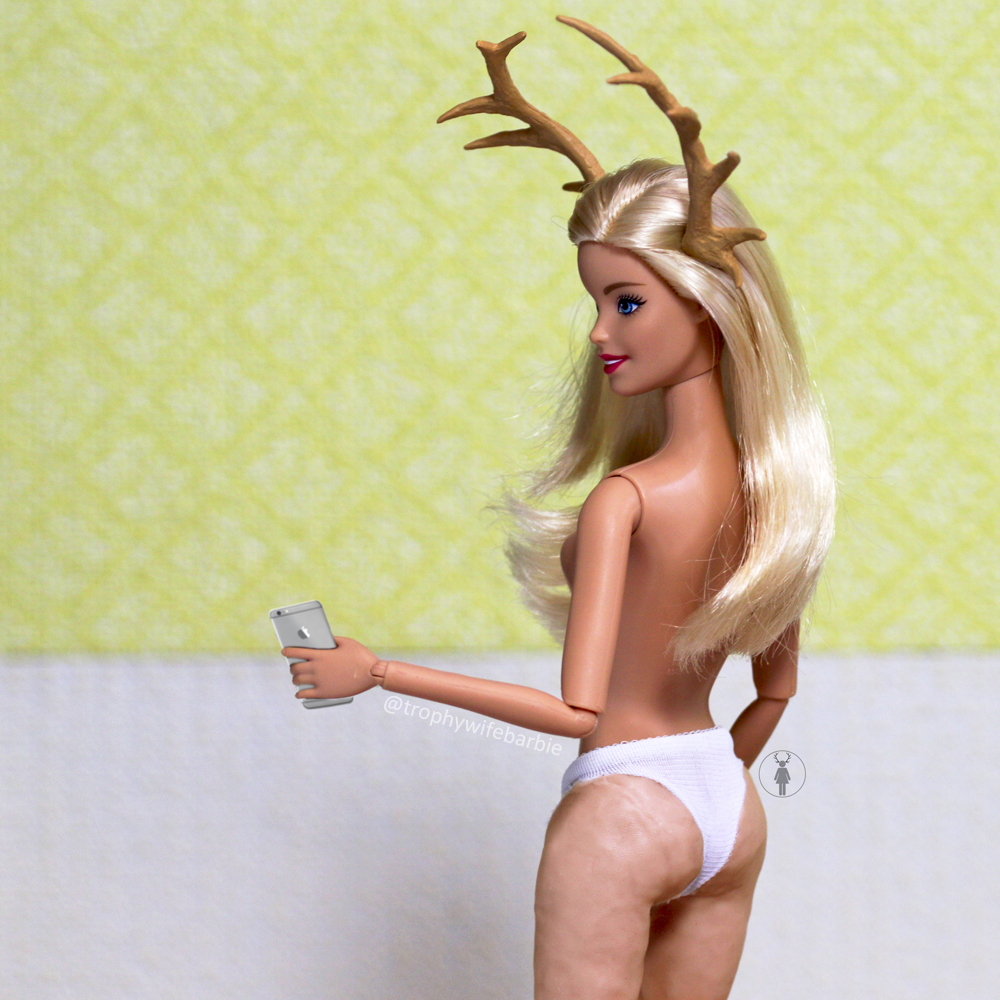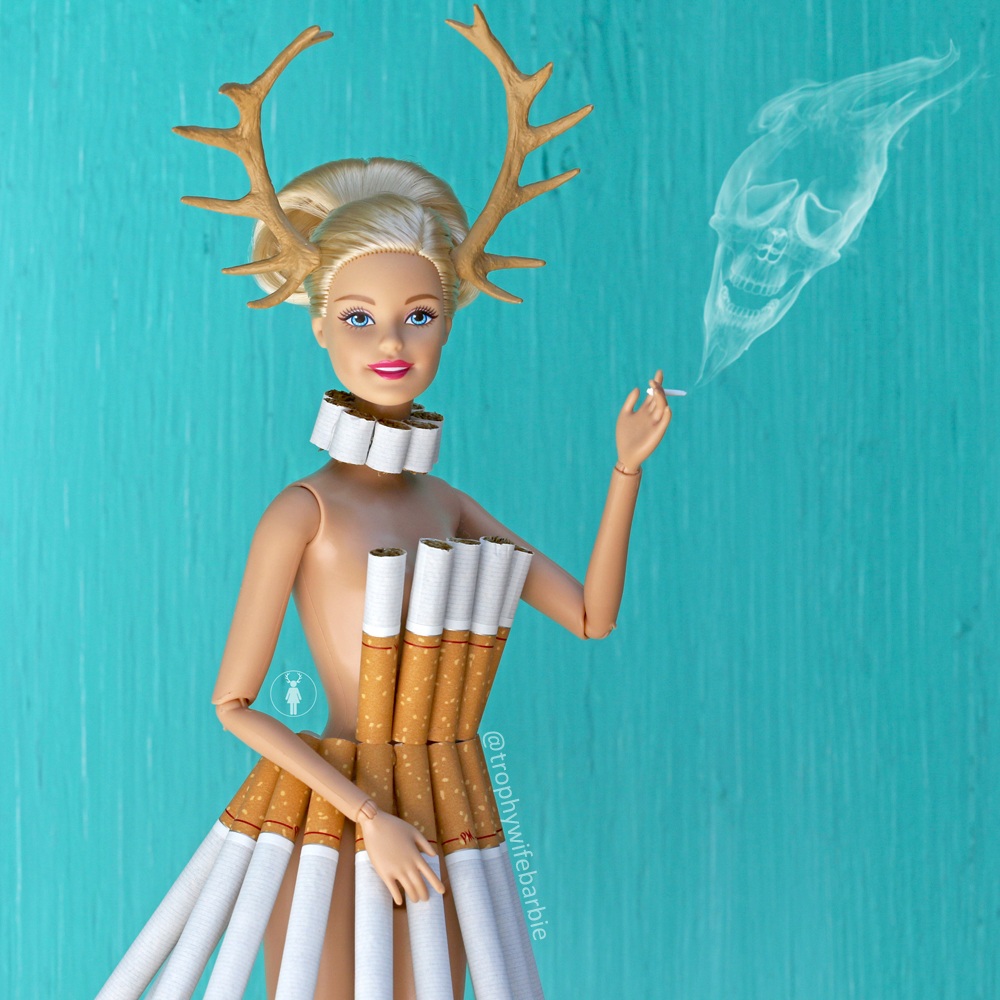 Due to Trophy Wife Barbie's remarkable success on social networks, Annelies Hofmeyr launched a line of products to continue the conversation in the real world.
It is now possible to buy posters via Trophy Wife Barbie's Instagram account, website or Facebook page. Later this year, an exhibition will open featuring Barbie sculptures and brooches.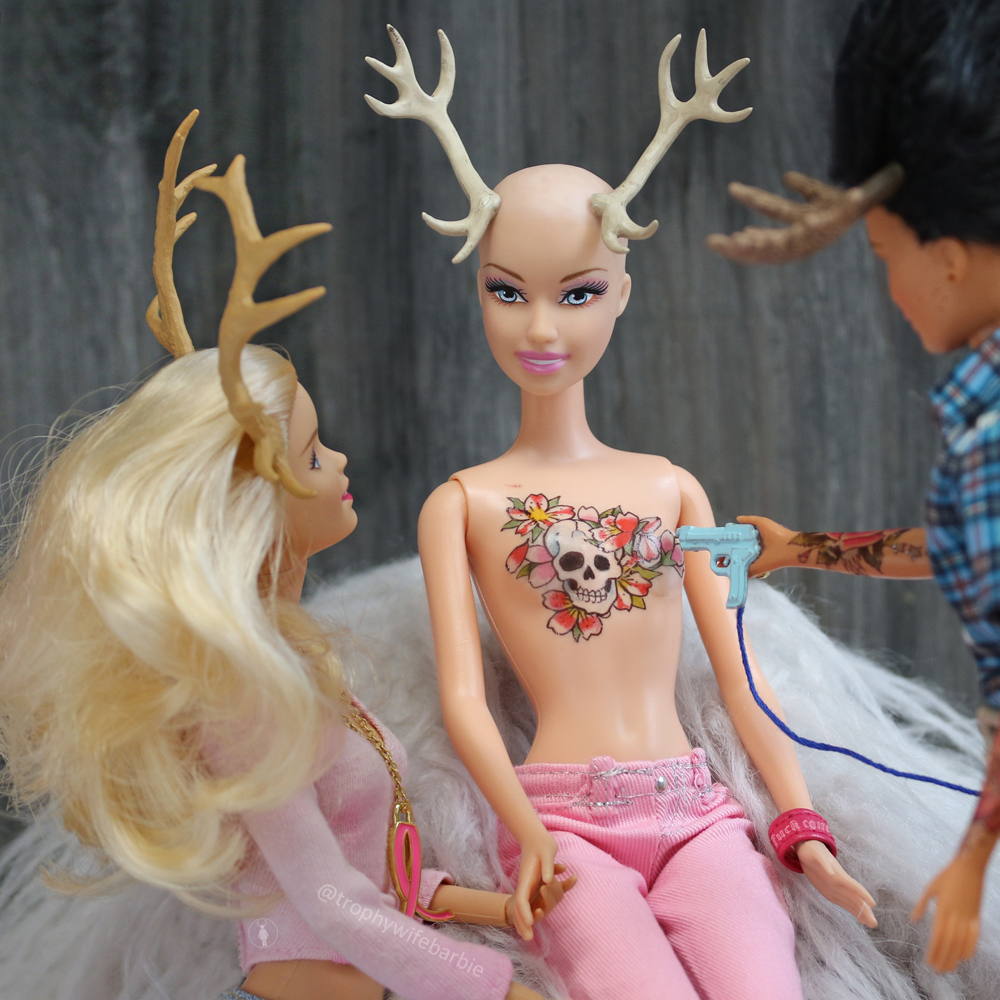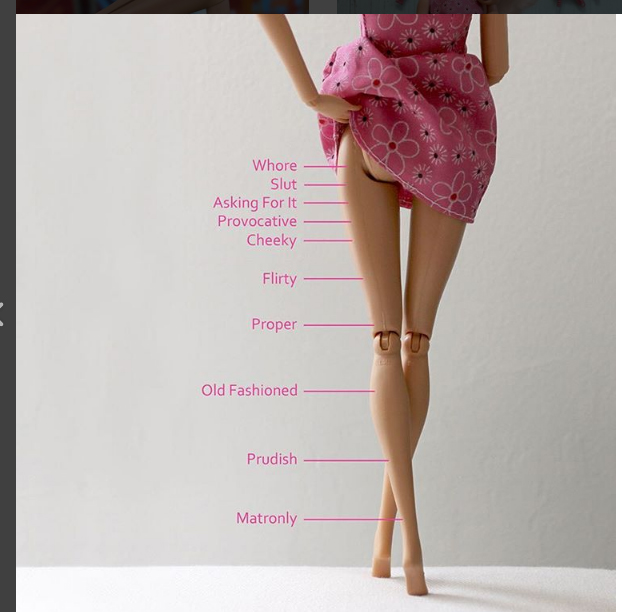 This post is also available in: עברית (Hebrew)