This is the second consecutive year that Israel's national lottery organization held its Fashion Incubator project. Fashion designers are invited to submit design proposals for a new clothing collection that must include at least ten outfits. Six to eight winners receive a cash prize, as well as support and mentoring to develop their business.
The first thing I did when I was invited to the Upcoming Designers fashion show was, of course, to call last year's winners. The big advantage of a project that is held for a second successive year is that participants from the previous year can share their impressions with you.
Rotem and Nir, of the HANNAH clothing label, says :
"Mifal HaPayis is an organization whose purpose is to assist and promote culture and cultural issues. It saw that fashion was one field within arts and culture that had been entirely neglected by organizations that provide grants and assistance to artists. In fact, winning includes more than just the financial prize, it also provides mentoring and guidance to build your business and break into the industry, which really helps. All the designers selected had to define the goals they wanted to achieve through the project and how they would use the cash award. Therefore, a gorgeous and glitzy show during Fashion Week wasn't the most important part of the process."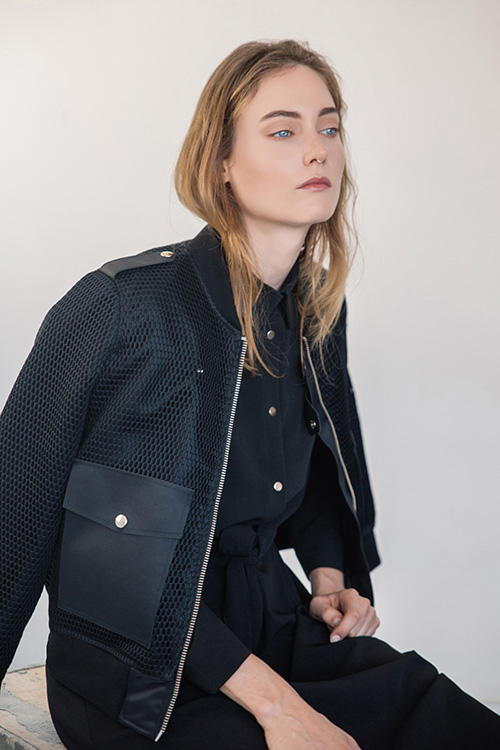 Rotem says that when they won they had already spent about a year working on the brand name, and winning allowed them to rent a studio, purchase cutting-edge equipment and launch their collection for local distribution. Other designers used the award as a springboard to expand overseas. Rotem also mentioned how lucky they were to work with the fashion designer Claudette Tzorea, who provided them with guidance prior to their show.
The best part for Rotem and Nir is that Mifal HaPayis continues to help and support them. They joked that if they could they would be happy to repeat the experience.
In fact, the fact that they successfully established their business in Israel in only a year is why they now dream of breaking into the overseas market; it is a real possibility because they recently won a competition for designers from the Mediterranean region, together with Eliran Nergassi who also was a Mifal HaPayis winner last year. They have been invited to a week of workshops and mentoring in Marseilles with leading figures in European fashion.
This year the project's professional committee selected six designers as winners. The committee, appointed by Mifal HaPayis to examine the submitted proposals, included Dorin Frankfurt, Maya Negri, Sasson Kedem, Shahar Atwan, Moti Reif, Michal Chitayat and David Adika.
The 6 designers selected this year were: Sabina Moyal Musayev; Elisha Abargel; Dafna Pilossof, Noa Gur and Noy Goz with the TRES label; Hili Yakobi and Ari Shostrovich with the HILI ARI label; Tali Kushnir (TC); Anat Meshulam and Dor Chen with the Holyland Civilians label.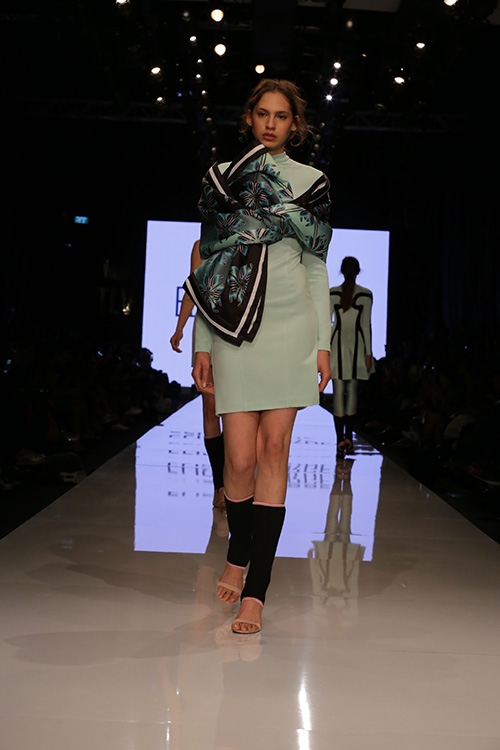 Abergel completed his degree at the Shenkar College of Fashion Design in 2014 and last year the Haaretz newspaper named him one of the ten most prominent designers in Israel.
SAVE US, the new collection by Elisha Abergel, exhibits lines that hug the female form and repeat certain elements, such as floral prints that were designed by Elisha specifically for the collection. The cut of the clothing create new contours for the body and the composition of the different materials emphasize the female form.
Abergel uses a variety of materials: mesh, leather, silk, knits, jersey, French terrycloth, nylon, rib knit fabric. Each piece has its own cut and connection to the body's contours, emphasized by how the different fabrics are pieced together. The pieces are combined with jersey fabric and accentuate the curves in fitted patterns that give a soft and flowing look.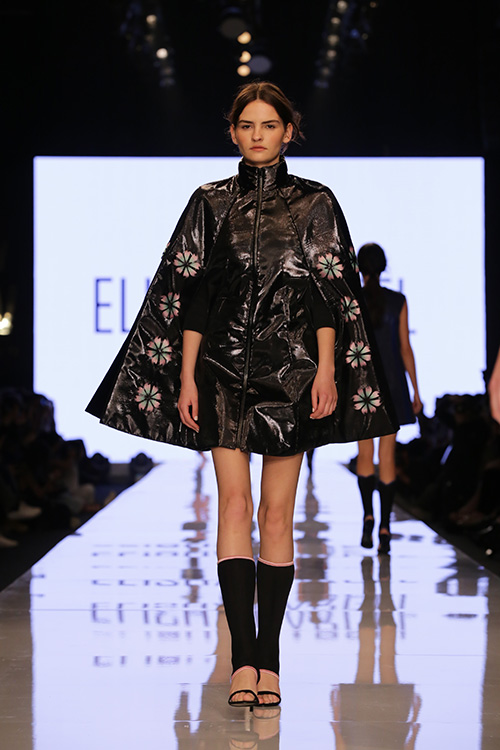 The collection uses new constructions, such as a combination of opaque materials like nylon with transparent mesh frequently found in athletic wear, traditional, or luxury fabrics in combination with tech materials. Abergel also uses contrasting colors and ideas of distance and juxtaposition to play with ideas about the female body.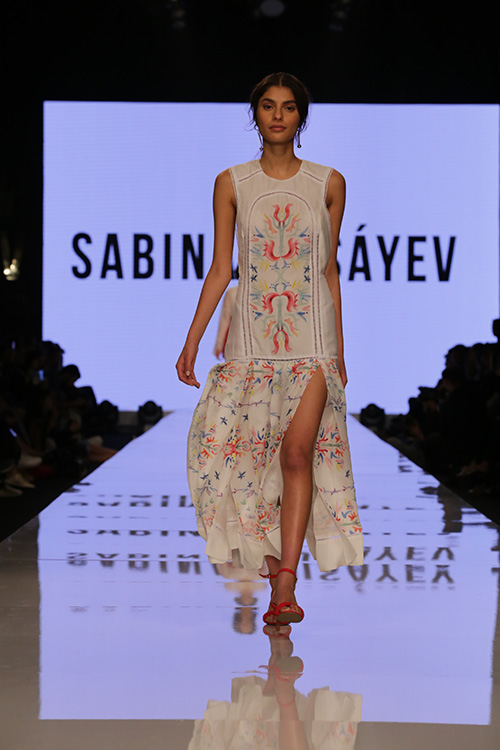 Musayem is a graduate of the Shenkar School of Design with a degree in fashion design, and is the third generation in her family, emigrants from Baku, Azerbaijan, to work as a tailor. Azerbaijan has a rich textile traditional that has greatly influenced her approach to design.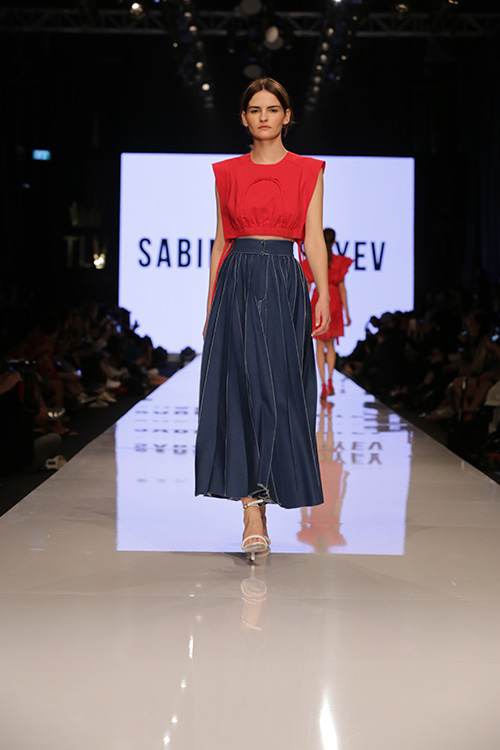 "PAUSE" – The influences of the 2017 summer collection are drawn from our growing desire, amidst the dizzying pace of modern life, to slow down. The collection's designs connect with nature, origins, raw and unprocessed materials and handicraft techniques.
TRES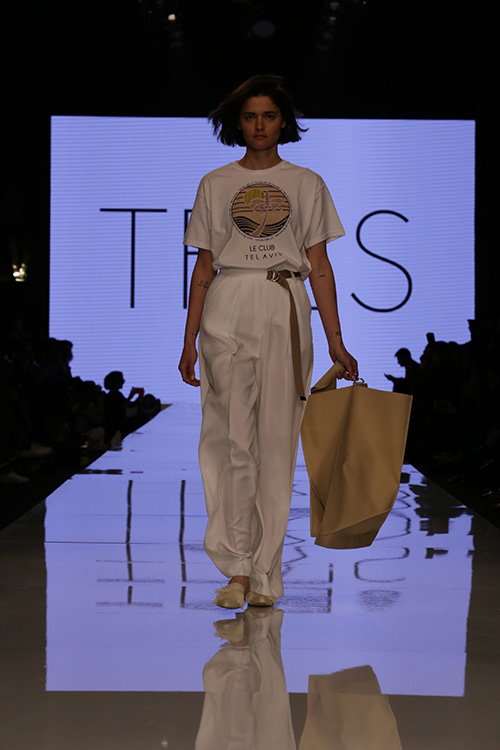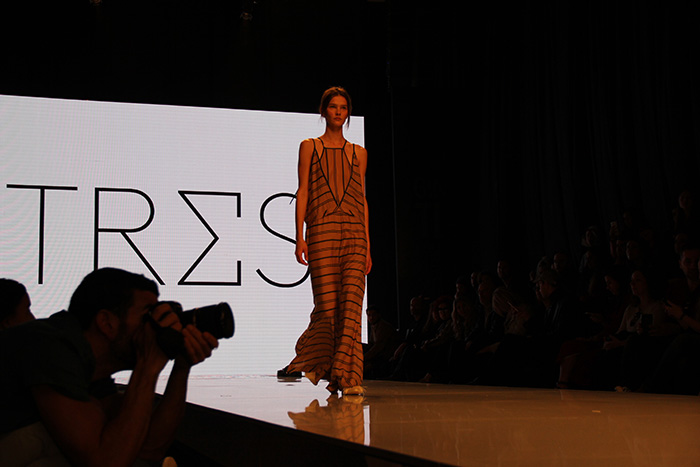 The TRES label was created by three Shenkar graduates – Noy Goz, Noa Gur and Dafna Pilossof. They established the label in 2014 as a brand that women design for women. The collection has clean lines, comfortable and effortless feminine cuts, high-quality natural fabrics and a rigorous attention to detail.
Anat Meshulam and Dor Chen created the Holyland Civilians label.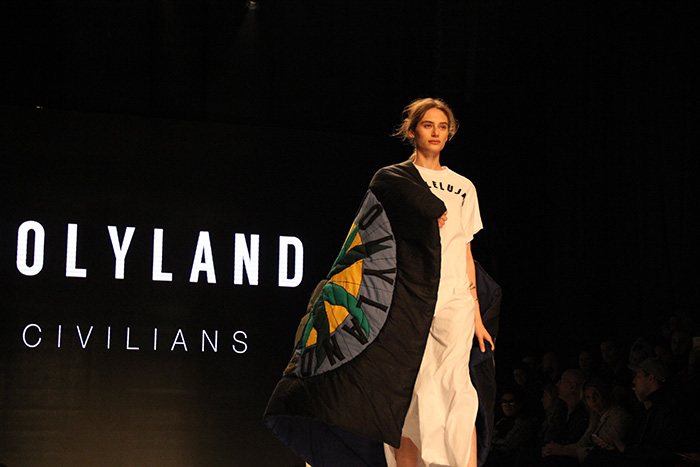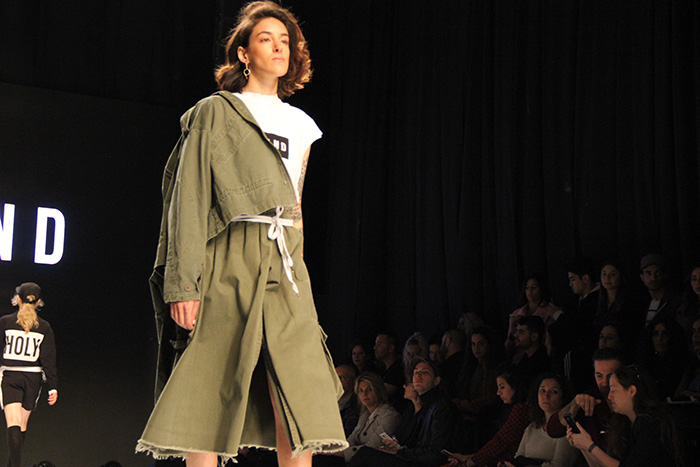 The collection defines the ongoing style and values that the two designers believe in. The items are appealing, wearable and effortless, relevant and timeless. Holyland marries local influences and modern and contemporary designs, and readapts elements from fringe culture into timeless iconic pieces.
A label by designers Hili Yakobi and Ari Shostrovitz. Yakobi is a graduate of the Jewelry and Fashion Department at the Bezalel Academy of Art and Design and Shostrovitz graduated from the Minshar School of Art. The design approach of the label varies from classics to extreme urban design. The designers believe strongly in the long-term relationship with each piece, which is expressed in a timeless collection, the use of high-quality materials and handcrafted elements that are combined with clean cuts. The winter collection deals with the concepts of absence, disappearance, and disorder.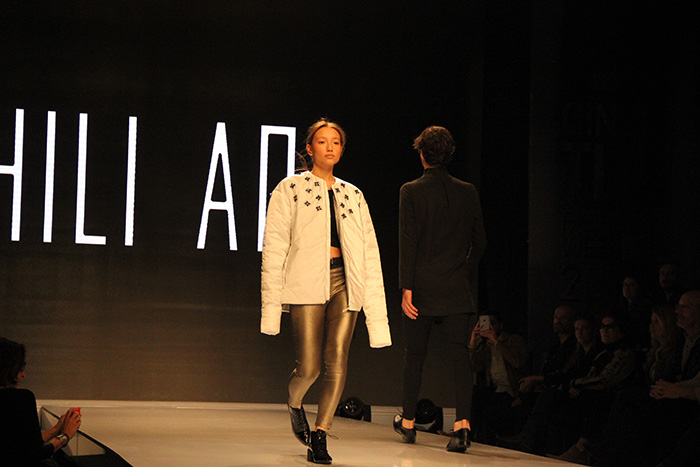 Tali Kushnir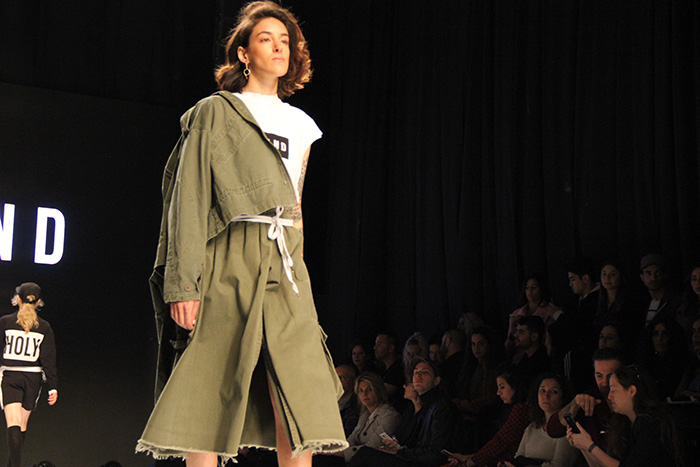 Until 2015, Tali worked as an assistant to Dorin Frankfurt and with her encouragement established her own label. Kushnir has her own archive of Israeli clothing and fashion that has been used over the years for research, fashion productions and film. Her new collection was inspired by women pioneers of archaeology: Dame Kathleen Kenyon and Professor Dorothy Garrod and their important work in Palestine during the British Mandate.  Many of the fabrics used in the collection were hand-dyed using natural color compounds that Tali created on her own.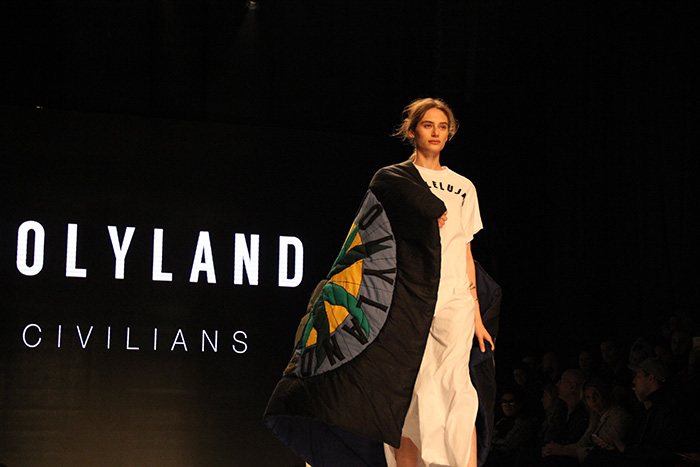 When I left, the exciting fashion show I felt as though I had stepped into a cheerful Shenkar reunion. When I reached the parking lot, I discovered that I had forgotten my cell phone inside. In search of my phone I called myself. Anat from Mifal HaPayis answered – when you lose your phone and Anat answers, it's almost like Arela called you [translator's note: Arela calls lottery winners]. I received a personal invitation to visit the HaPayis office for a tour and to get my phone back. It turns out that Anat had already found my sister under 'recent callers' and had called her – she's an optimist who thought she had won the jackpot!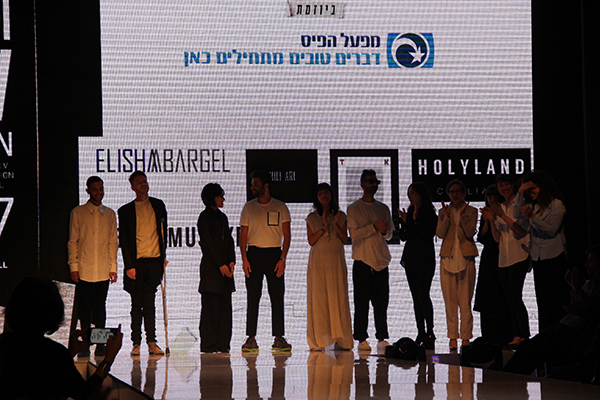 This post is also available in: עברית (Hebrew)