Love, at first sight, is the kind of love we truly value, the kind where you just happen to be in the elevator together and click! You know you have found a true friend. I'm talking about girlfriends, of course – as most of us my friends found our soulmates a long time ago.
When it comes to my professional life, I have learned to collaborate only with people I already know, the type of people who understand what I want with just one glance, like an enduring conversation over the years.
Sometimes, though, a new love creeps in, a new way to look at the world. When I first encountered the works of Tehila Or Salev we were tired moms just trying to survive the never-ending August holiday. It didn't matter how often we tried to meet up, we just couldn't make it work. When you try again and again and life gets in the way, it's just easier to give up and figure it's not meant to be.
Tehila, however, has a certain magic: through her camera, she creates stories and depicts the world at new, impossible-to-ignore angles. She could be sitting in a traffic jam and still notice the dusty buildings at the side of the road that most people would just ignore.
Just like with the SAP building and its strange round windows. I always saw it from the road but never gave another thought, which is exactly how it was when Tehila compelled me to confess that if I had not become a jewelry designer I would have wanted to work at a high-tech startup crammed with incredible ideas, a true chic geek. Then she connected it all to a production story with exquisite genius and sensitivity.
In the world of social media, we have all become storytellers, coloring our lives with a rose-tinted filter that hides some of the life's wrinkles. Tehila knows how to identify a brand's true DNA and create the space and atmosphere for it to exist, not as the unattainable something we long for, but the simple beauty inherent in the everyday places where we work and accomplish all the real things that real people do when they leave the house in the morning.
When I saw the production story and the background photos of the SAP building, I knew that Tali Katz was the perfect makeup artist for the job. Tali specializes in makeup for businesswomen and presentations and she knows exactly what a woman at a start-up should do when she gets up in the morning and the look she needs to nail the presentation to investors. Any investors in the audience?
Adi Ryback Shoham is the woman of my dreams. If I could trust one person with my keys, phone, and bank password and devote myself solely to creating jewelry, Adi would be the one. If you need a super production stylist and psychologist with you on the set, I am willing to share her until my dream comes true.
Every time Ayala Meromi puts a new collection online, I fantasize about her clothing. Her pieces reflect the person I want to be, the qualities that I want to express throughout the day. Ayala herself, her honesty and her essence have not changed over the years that I have followed her career, with her touching personality and very rare empathy in the fashion industry. I just could not return all the clothes I wore during the photo shooting to the store, they were simply too wonderful to part with.
And If I were not already a jewelry designer most likely I would try to replicate this exact look every morning on my way to work.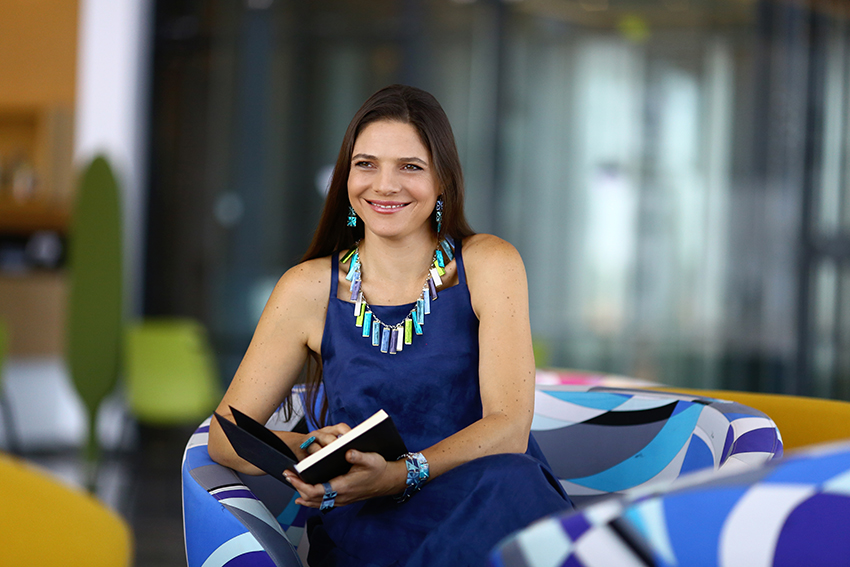 I'm always debating between the big true smile photo, the one that shows small wrinkle eyes and the elegant styling one.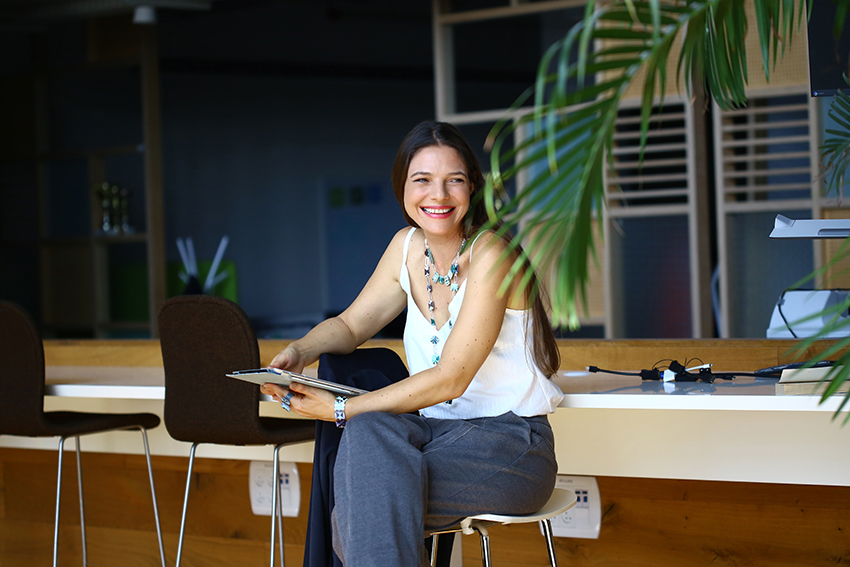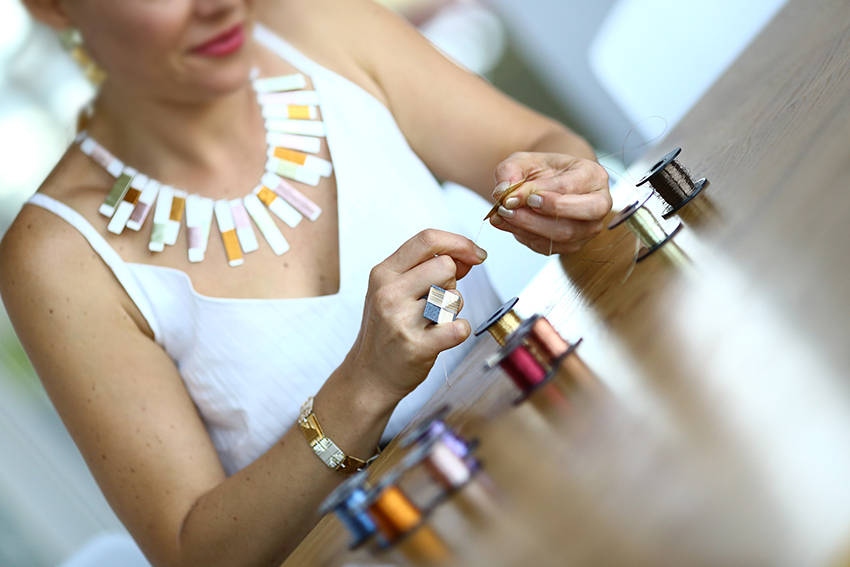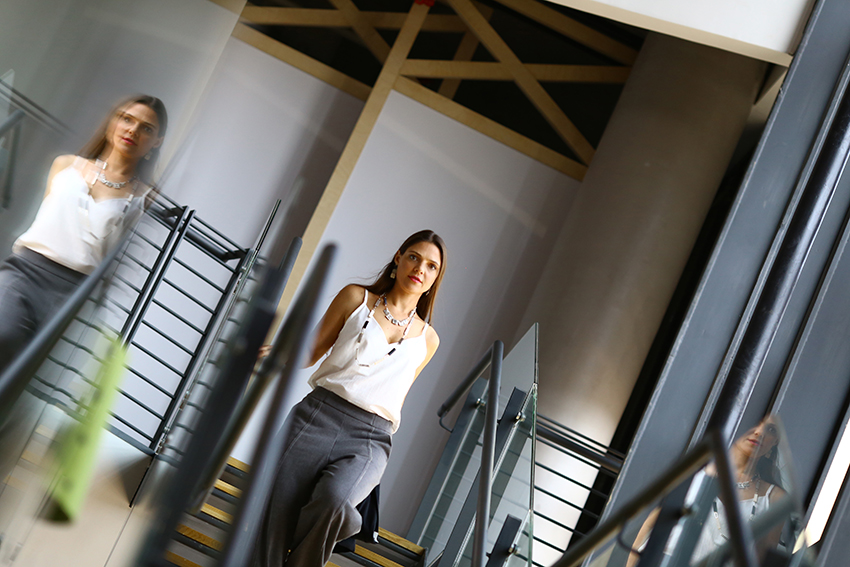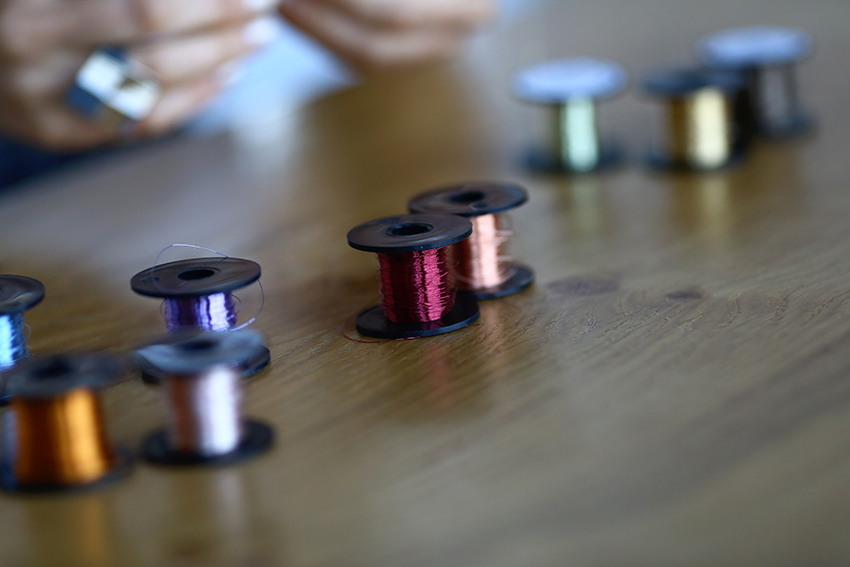 This post is also available in: עברית (Hebrew)